If you are spending your winter or Christmas holidays in Barcelona, you may want to take with you as a gift or souvenir some of the top Catalan products we bring you today. We remind you of the Christmas fairs and markets that are on during the whole Christmas period. Remember also that we already brought some plans to spend you winter in Barcelona. Ready? Bring a piece of Barcelona home with you!
Do you prefer wine or cava?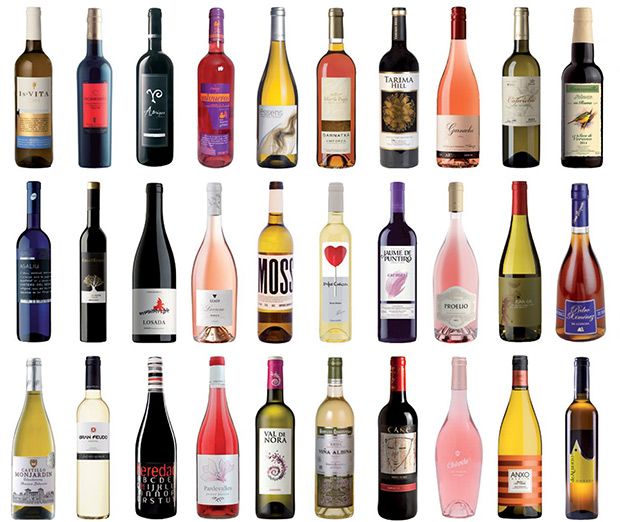 As you may know, Catalonia is a land of wines, cavas (similar to champagne) and other spirits. Delicious wines, awarded both at a national and international level are elaborated in Catalonia. In fact, the origins of wine tradition goes back to Roman and Greek times. There are a total of 11 Certificates of Origin (D.O.),- . Cava is very popular as well as so is a sparkling wine, elaborated mainly at Penedés area, also with certificate of origin. There are also other traditional drinks in different Catalan towns, which we recommend to taste (in moderation!), such as vermouth, muscatel, mistela (sweet wine), ratafía (herbs liqueur) Aromas de Montserrat… Can´t make up your mind? Take some little bottles of these beverages with you, they're perfect for a Christmas toast!
CHRISTMAS GASTRONOMY:
'Llonganissa' or Fuet de Vic (typical sausage from Vic)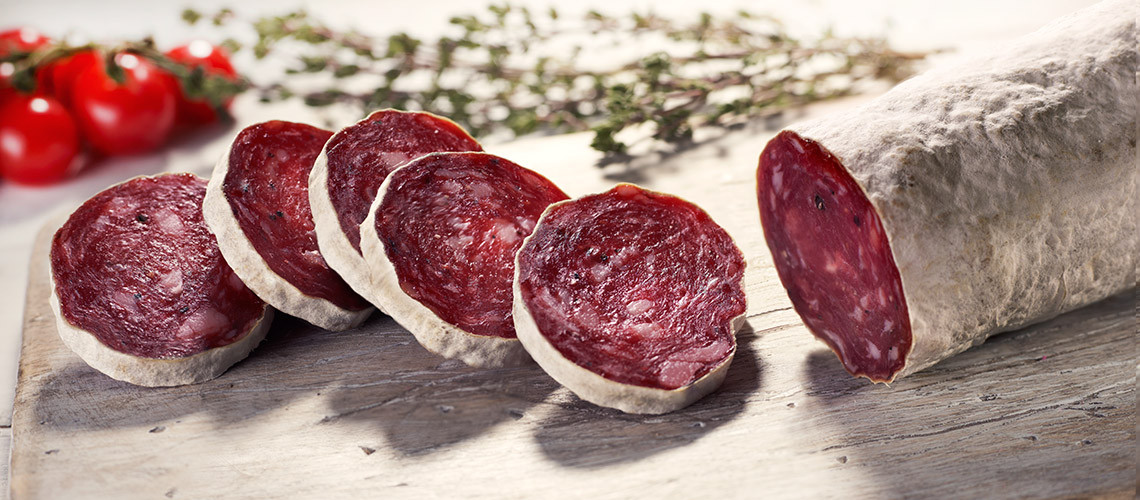 Mmmmm… it is just impossible to avoid salivating starting this part of the article. The llonganissa o fuet (sort of salami) is cold cuts made with selected lean parts of the pork, salt and black pepper. It is delicious, and the best place to get it is in Vic. In Barcelona or in any other own, you may also find this premium product from Vic in every butcher's, though. You may take the opportunity to go on a trip to the various Catalan villages dedicated to this industry, like Osona. A great present, easy to transport and no need to be kept refrigerated; it can be an original and ideal gift (as long as the recipient is not a vegetarian…). Other similar products, also great, are the secallona or somalla. For the foodie ones!
Anchovies from the Escala
What should we say about our beloved Ampurdán? In a land lapped by the waves from nothe to south, there must be something related to the sea in our gist list. The anchovies from the Escala stand out, with no doubts, among the most appetizing seafood delicatessen; they are aromatic and flavorful, and with a lasting taste. With anchovy we refer to the salted fish, with herbs and spices. You may find them in quality supermarkets, Gourmet stores or, just take it as an excuse to visit l'Escala! A perfect gift for the most sybarites!
Turrones (Christmas nougats):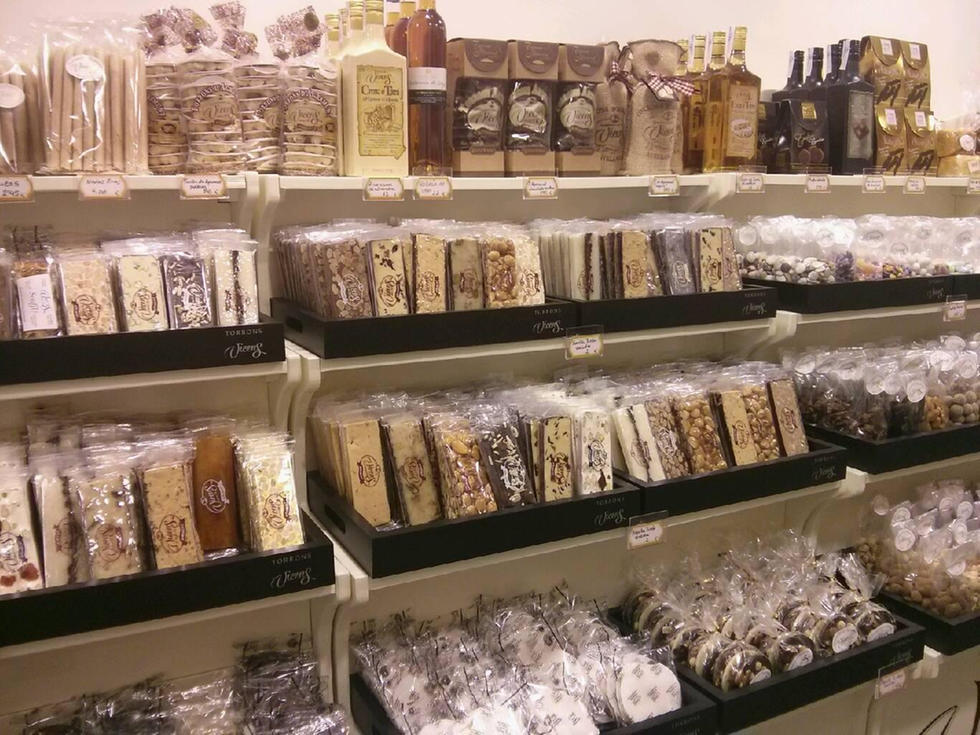 The most typical Christmas candies in Catalonia are turrones (nougat candy), polvorones (crumbly shortbread), neulas (wafer) and also yule log cakes. Plus, exclusively for the Epiphany's day, almost every home has a Three Kings Cake, with its crown, ist surprise gift and its bean inside. You can buy these products in most bakeries, but when it comes to turrones and neulas, our recommendation: go to Vicens!
Carquiñoles (Carquinyolis) and othe candies
Our land is also a land of candies. Many towns have traditional candies, but probably the most extended one throughout the territory are the carquiñoles (carquinyolis or carquinyols in Catalan), a dry candie made of flour, milk, sugar, egg and full almonds, in a stretched shape. A perfect gift, as they are light and preserve well for long. Sweet things never made anyone bitter!
TRADITIONAL OBJECTS: VERY ORIGINAL PRESENTS
Laced espadrilles or espardenyes
What kind of footwear do sardana dancers wear? They wear espardenyes (in Catalan), alpargatas in Spanish. It is the common footwear within various traditional demonstrations. They are light and fresh, usually rope soled, although there is a broader variety nowadays. It used to be the most frequent footwear among the population for centuries. Today, it has evolved quite a lot and they have been taken to the world of fashion. A good example of it is the brand Porronet
Porró or Porrón (glass wine jar with a long tapered drinking spout): Drinking straight from the bottle?
It is a traditional object that has turned into a very hipster vintage decoration. The so-called porró in Catalan consists of a curiously shaped container; usually made of glass, that contains liquid, most frequently wine. The fun about it is to drink directly from the container to the mouth, without using any kind of glass, for which you require some good practice. Fancy having a try these Christmas?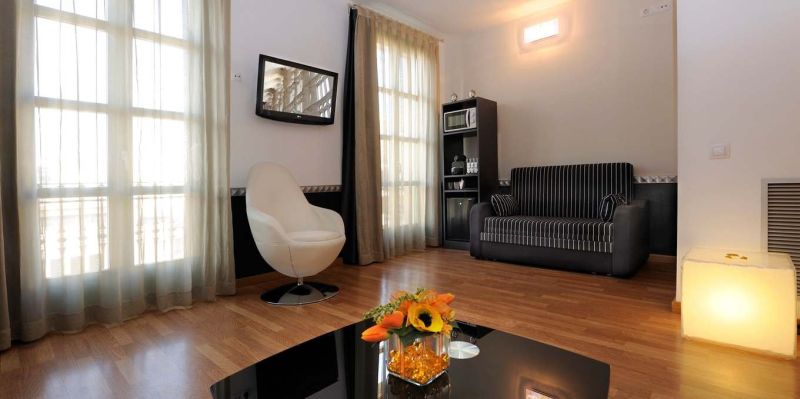 Have you already made up your mind about all the gifts you will make? Remember, you deserve a good rest after so many Christmas plans! Come and have a break at Hostemplo. You are home! And to make you feel really home, you will get free breakfast during your whole stay!