From the creators of Barcelona with children– yest, it's us – we present the perfect plan to visit Barcelona with the little ones of the family, summer edition. With these temperatures you'd better off to some refreshing places. If you are visiting Barcelona in short, this is of your interest!
FOR THE YOUNG DOLPHINS OF THE FAMILY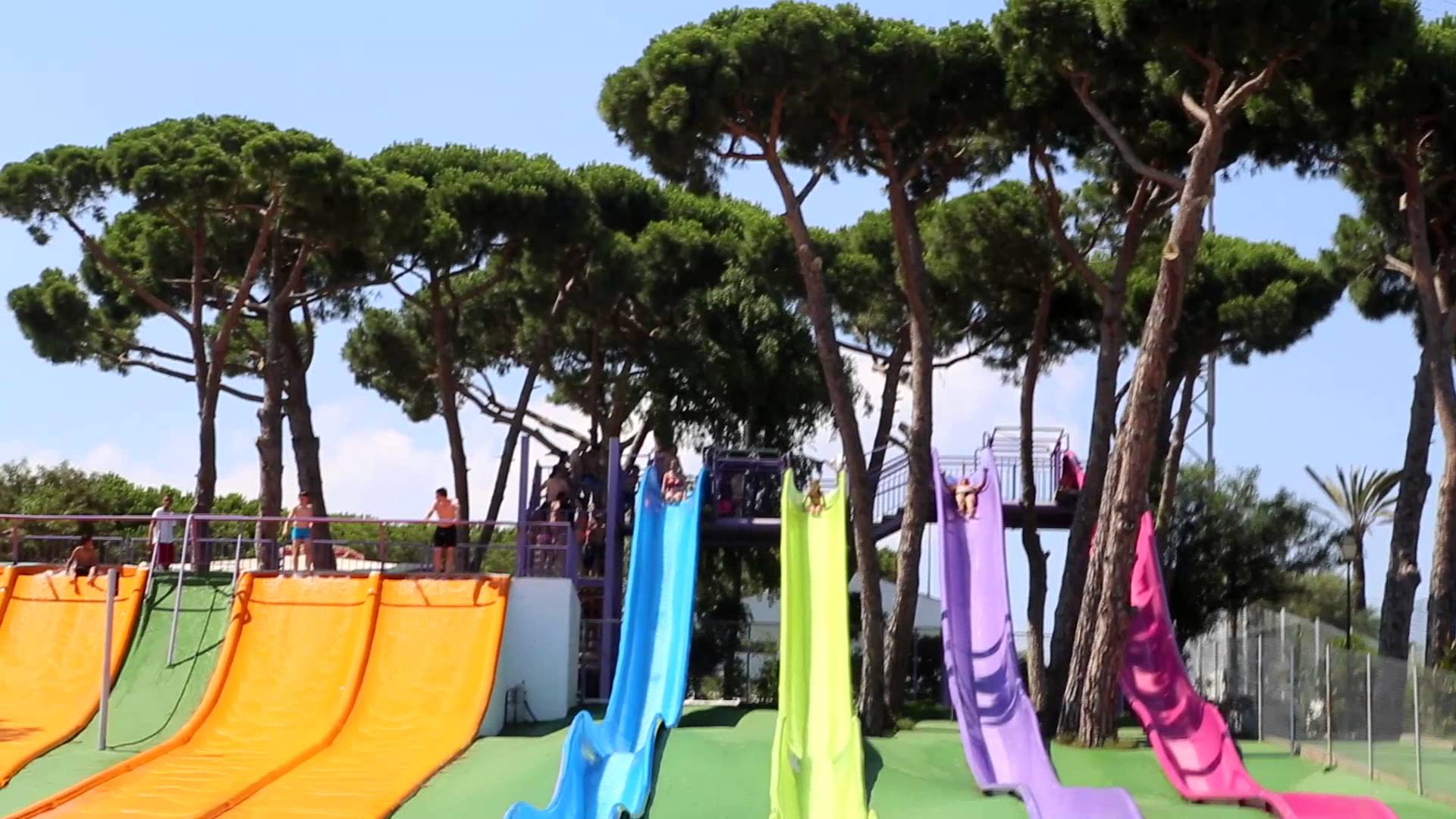 If you are looking for a 100% refreshing plan, what about spending the day at Isla fantasia! It's just a perfect break for a summer day near Barcelona. Its 23 attractions and 3 huge swimming pools promise to be of endless fun for children of all ages You also have various restaurants to eat or, if you prefer so, there's a picnic area with shade for those who'd rather take their own food.
More information: www.illafantasia.com
FOR THE ADVENTUROUS ONES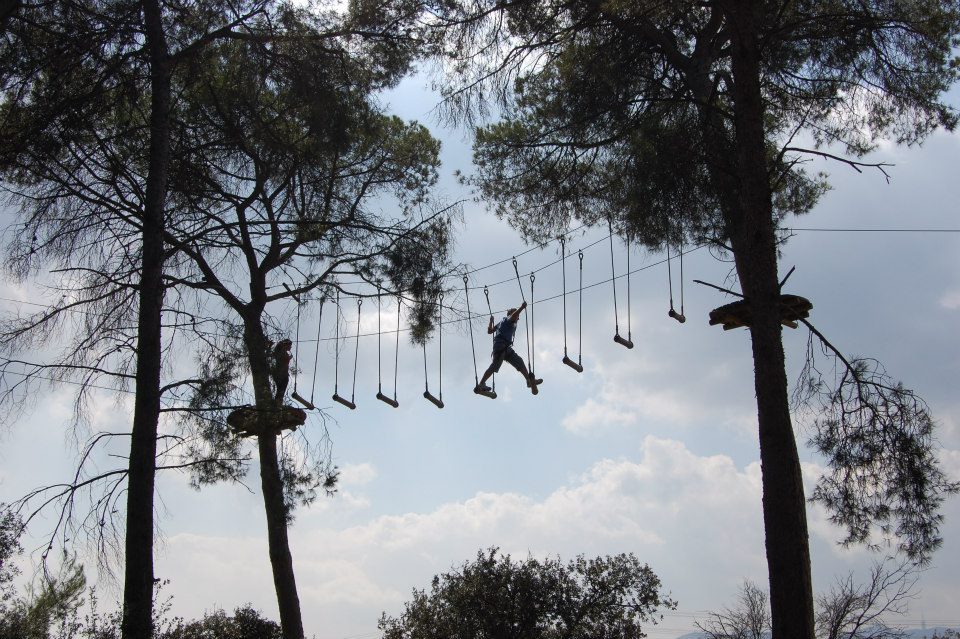 If you don't know Natupark ye, you'll love it! It is the perfect plan for the kids who love nature. Enjoy the natural environment with the family and teach your children how to preserve it. Natupark offers an atmosphere full of freedom and creativity together with the freshness of nature, very close to Barcelona!
Where: Riu Sec Street, Industrial Area Polizur. 08290 – Cerdanyola del Vallès
Price: 24€ -children 13€
Opening hours: Mo-Fri from 10 h to 15 h / Sat-Su from 10 h to 19 h
More information: Natupark
FOR THE LITTLE TECH GEEKS
We bring you an experience out of this world. At Vive Virtual you may experience virtual reality and technology. You'll feel, see and live the reality of whichever game you choose, there are plenty of choices! From tridimensional brush stokes to create amazing art works to space pirate fights. It is the perfect plan for kids and parents.
Where: 294, Comte Borrel Street, Barcelona
Price: 10 min session 7 €
Opening hours: Mo-Fri from 16 h to 20:30 h / Sat from 11 h to 20:30
More information: Vive Virtual
FOR THE ARTISTS OF THE FAMILY

Do your children look promising in arts? If you wish to help them investigate about art and stimulate their most artistic side, visit Dinamo Kids. They organize personalized creative workshops for kids from 6 to 18 years old: printing, wild prints, working with various art techniques, traditional and experimental handcraft processes. It is the perfect place to refresh the little ones' brains
Where? 159, Consell de Cent Street, door H
Price: depending on workshop
Opening hours: Mo-Fri from 10 h to 14 h and from 17h to 20:30h
More information: Dinamo Kids
FOR LITTLE DETECTIVES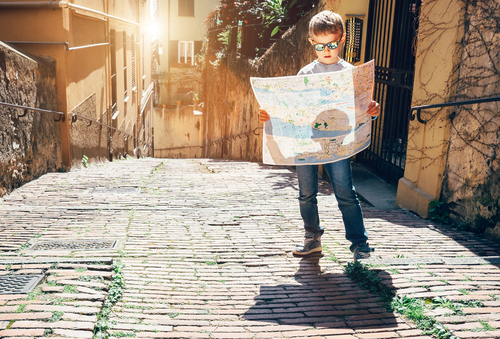 We know… you where thinking about it and we've brought it to you! Being escaperooms the most entertaining and original offer currently, leaving our kids at the door, out of them should be considered a crime. That is why we are big fans of Lostroom Barcelona 's initiative offering 5 types of games suitable for children. Go and book!
Where? 89, Roger de Flor Street.
Price: from 13€
Opening hours: not fixed
More information: Lostroom Barcelona
FOR THE CINEMA LOVERS

Future film directors, actors… welcome! Catalonia's Film Library organizes special showings for the little ones every week. Take good note! Every Saturday and Sunday at 17h you may enjoy movies from different countries and times, selected for their pedagogic and cinematographic values. Lights, camera, action!
Where: 1.9, Salvador Seguí Square
Price: 2€
Opening hours: Mo-Su from 16.30 h. to 22.00 h.
More inforamtion: Filmoteca Catalunya
FOR THE CULTURE VULTURE ONES

MACBA museum offers an ongoing program for families every weekend. We invite you to get to know their workshops, a very entertaining way to bring the little ones of the family closer to contemporary art. Plenty of games and experiencing in the center of Barcelona! Pst, pst… They update the schedule every week, so di not hesitate to have a look at it!
Where? 1, Plaça dels Àngels, 08001 Barcelona
Price: may vary
Opening hours: Sa 10 h – 20 h and Su 10 h – 15 h
More information: MACBA with the family.
Any plan you miss? Le tus know! At Hostemplo we are more tan happy to offer you the best service at our hotels, apartments and suites and the best plans and suggestions in our blog, so that you have a wonderful experience in Barcelona. So, tell us!
And remember, if you book through our web, you'll get your breakfast included during your whole stay! And of course, our suites, rooms and apartments have air conditioning, to get as fresh as the plans we just brought you.