As you probably know, all the monuments and museums of Barcelona, as in the rest of Spain, have been closed to the public for more than a week as a result of the COVID-19 pandemic. That's why today, from Hostemplo, we want to invite you on a very special route, from your sofa at home! We bring you an itinerary of virtual tours of the most representative monuments of modernism in Barcelona. Get to know every single corner of Gaudí's main works from your screen!
A CURIOUS COINCIDENCE
Did you know that it was precisely the fight against epidemics te reason why modern urbanism was developed in Barcelona? In the 19th century, diseases spread rapidly in all large cities, increasingly populated and with greater agglomerations. Quarantines were also imposed at the time, but at least in Barcelona they did not work, so public health problems brought the city rethought, planning a new neighborhood beyond the walls and thus fighting against these diseases and their massive contagion. And that's how what we know today with The Eixample (Ensanche) in Barcelona was born. We will start our visit today in its main axis, Paseo de Gracia.
CASA BATLLÓ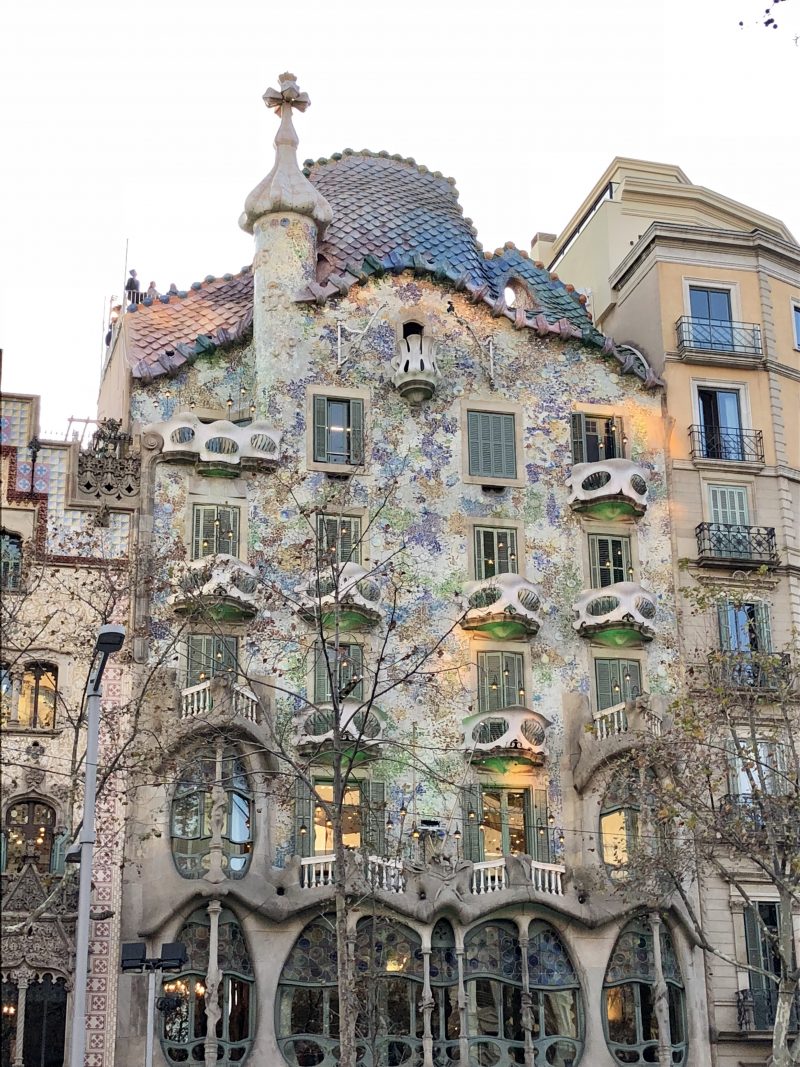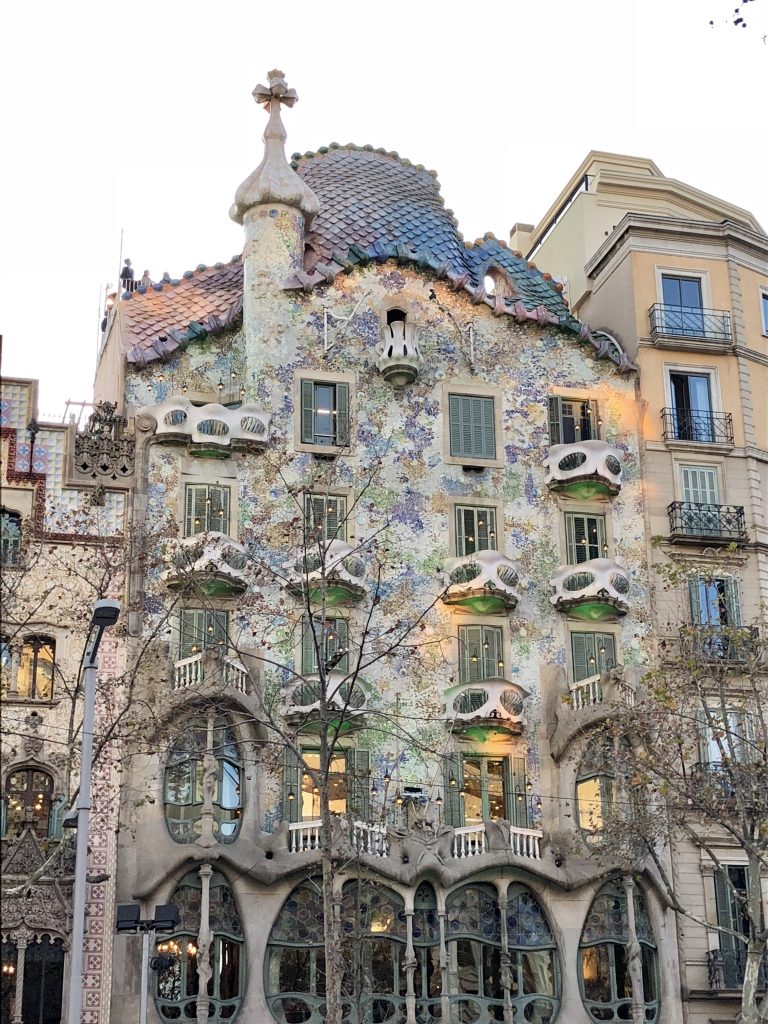 In the second half of the nineteenth century, with the new urban plan in Barcelona (Plan Cerda), the most illustrious families of the city moved their residence to Paseo de Gracia. Casa Batlló, at number 43 Paseo de Gracia, was built at that stage by Emilio Sala Cortés, one of Gaudí's architecture teachers. It was in 1903 that Josep Batlló and Casanovas, owner of several textile factories and well-known businessman, commissioned its refurbishment to Gaudí, putting no limits on his creativity.
With this virtual tour you will be able to enter into what is considered one of the main gems of modernism and discover all its corners and secrets, navigating its innumerable allusions to nature. Let yourself feel surrounded by the space and let yourself be carried away by the mystery and charm that emerge during every moment of the visit!
Here you can access the virtual tour of Casa Batlló.
CASA MILÀ (LA PEDRERA)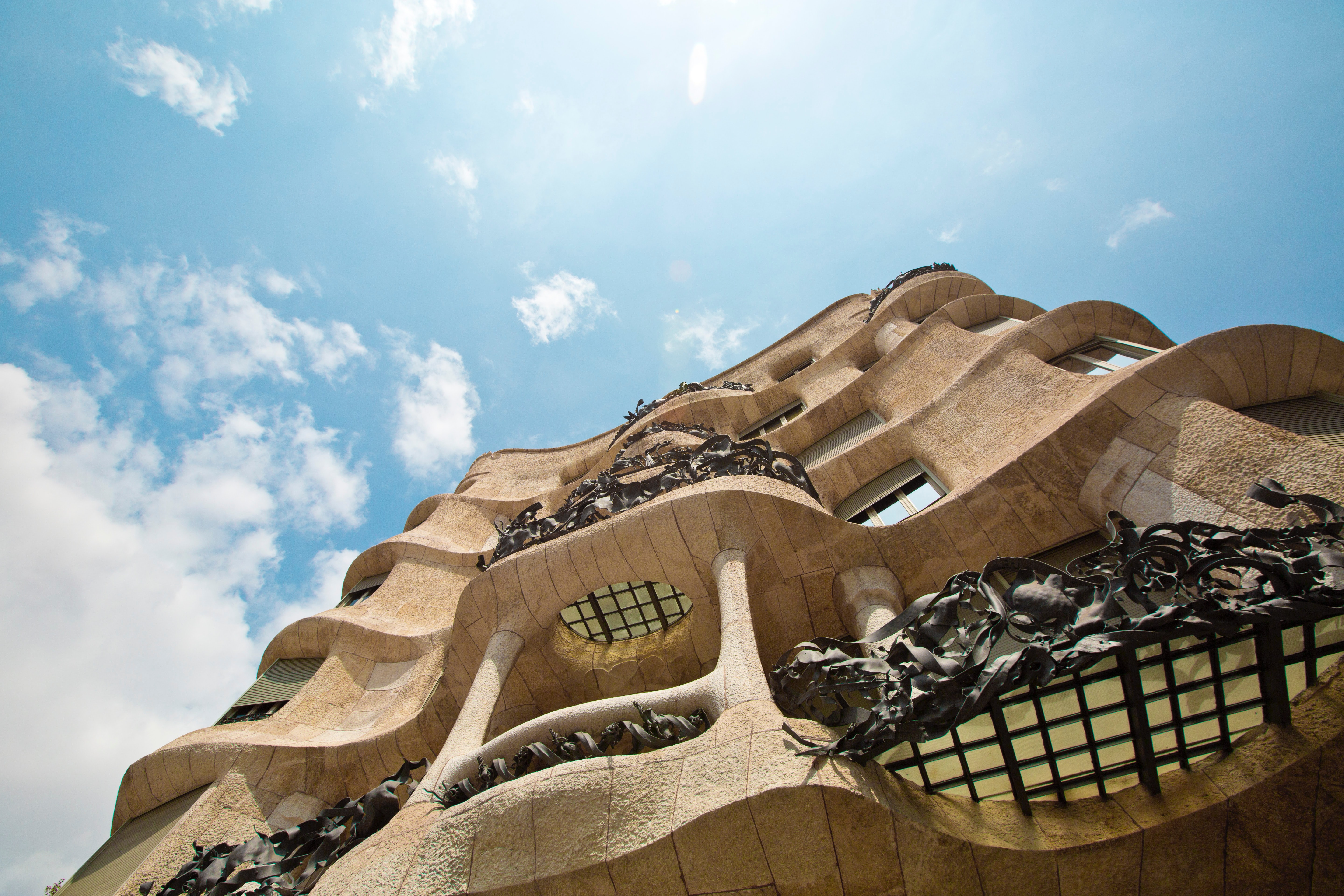 Another of the families that moved to Paseo de Gracia with the construction of the Eixample was the family of Pera Mila and Roser Segimon, also commissioning its construction to Antoni Gaudí. This is actually the origin of the current name of the building, Casa Milà, where the couple occupied the main floor, putting the rest of the houses for rent. It is also known as La Pedrera because observed from outside it has the appearance of an open-air quarry.
We invite you to enjoy this virtual tour and dive into this authentic masterpiece, full of groundbreaking elements of decoration and the usual forms of nature used by the architect. Discover the constructive and functional innovations that made it Gaudí's most emblematic civil building from its inside.
Here you can access the virtual tour of Casa Mila.
THE SAGRADA FAMILIA
The construction of Gaudí's masterpiece has been underway for over 138 years with no interruption. Plus, as we already told you in a previous post, the works of the Sagrada Familia were advancing at a better pace than ever before, with the expectation of seeing the temple completed in 2026.
Last Friday, 13th March, however, all construction work, as well as visits, were stopped as part of the preventive measures to avoid the expansion of Covid-19. Did you know this is the first time it has stopped in its nearly 140 years of construction? Not even during the Spanish Civil War, and despite the fire that the workshop suffered during this period!
Although the situation will be studied on a regular basis, it is not yet known when activity in the expiatory temple may resume and return to normal in both construction work and visits.
That is why, from Hostemplo we wanted to include this visit on our virtual route of Barcelona; you cannot miss the most visited monument in Spain! To make the most of the visit through your screen, we recommend that you read some curiosities about the temple first in this other article of our blog.
Here you can access the virtual tour of the Sagrada Familia.
Today you probably did not get tired of walking, as on other routes that we propose from Hostemplo; we hope that you have felt like coming to visit Barcelona son, though. Now you're right, #stayathome and take good care of yourself. At Hostemplo we will keep waiting for you with open arms to receive you as soon as this situation is over. And you know, if you make your reservation though our website, we will continue to treat you as usual, with free breakfast throughout your stay. See you soon!