The romantic date par excellence is getting closer. Valentine's Day is approaching. And, with the excuse of celebrating love, we bring you some recommendations to spend your best Valentine's Day in Barcelona. Take note and keep this post with the best tips for your romantic date in Barcelona. Let's go! Cupid is joining us.
MORNING TIME: A GOOD BREAKFAST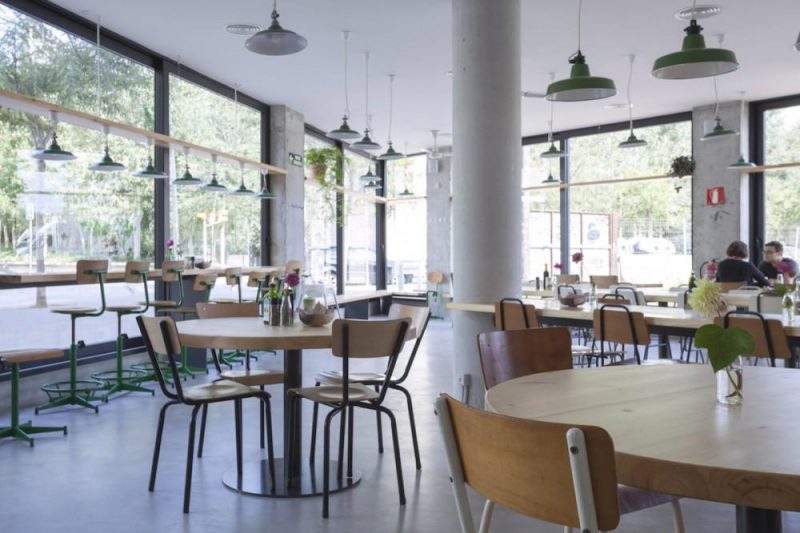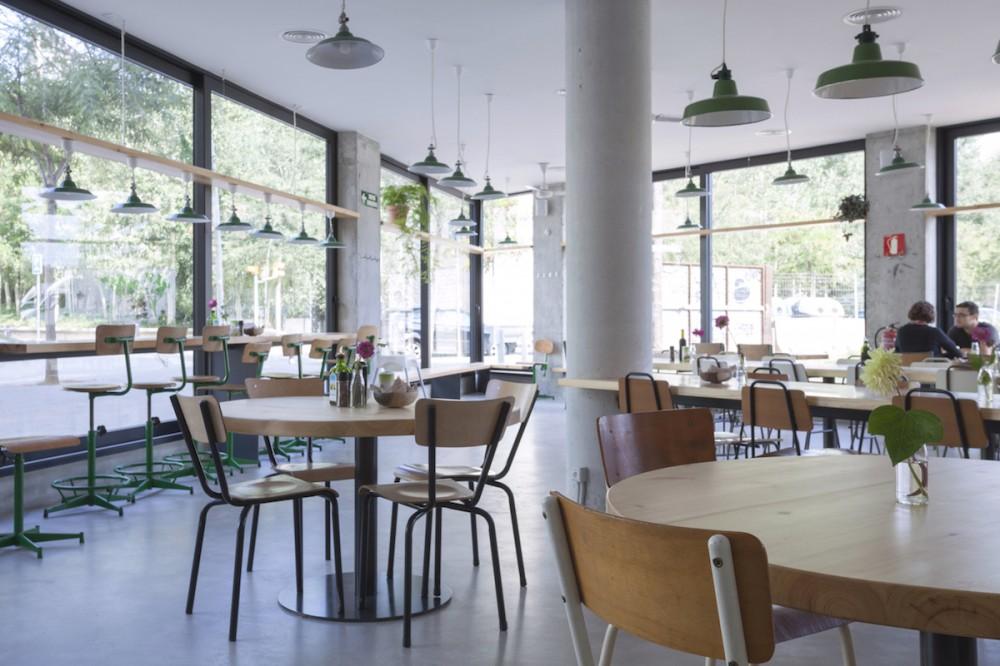 If you are as foodie as we are, a pleasure –seeker and willing to discover new places, that's the best way to start! No matter what others may say, dating someone for breakfast is a great plan. It's early, you have the whole day ahead of you and, you will surely surprise her/him! We do have the perfect place: SOPA.
We suggest you a veggie restaurant, Sopa Provença and Sopa Roc de Boronat. Both establishments are large, light and cozy. Actually, we love their chairs (they remind us of the ones at school). Plus, they have breakfast for all choices: croissants, homemade cookies and cakes, together with a broad variety of teas and coffees. It's making our mouth water!
Where? 
SOPA: 330, Provença Street (08037)
SOPA: 114, Roc Boronat Street (08018)
PRICE: Breakfast 3 € /pax. (coffee or tea + veggie sandwich, croissant or homemade cookies)
MORE INFORMATION: http://sopa.vg/provenza/es/
RELAX AND MASSAGES:
There is place where they are experts in relax: AIRE de Barcelona. This is the ideal plan to deal with daily stress. In the heart of Barcelona there is a timeless place. An old warehouse from the late 18th century near the historic Market of El Born, turned into a temple for getting away, body and mind. It is a space full of magic in which history and water merge to offer a unique experience of extreme relaxation. Get ready to start an unforgettable journey for your senses, ending up with a relaxing massage or a sophisticated ritual either on your own or with you couple. Does it sound appealing?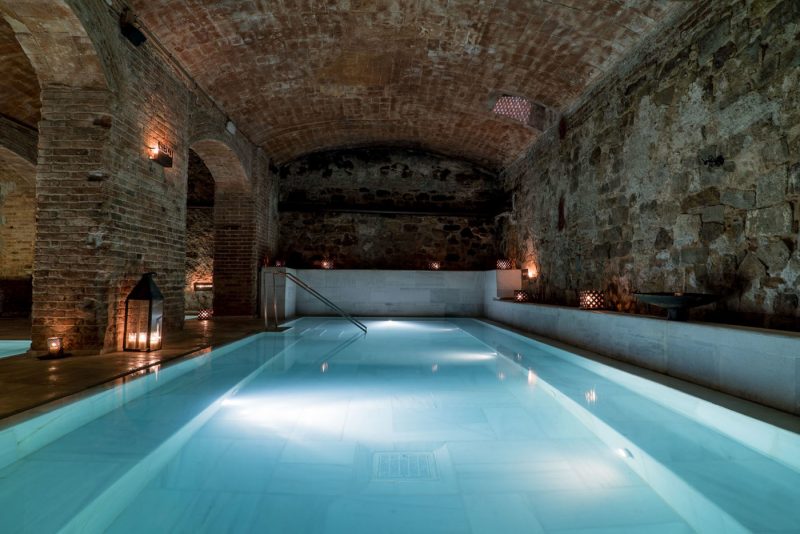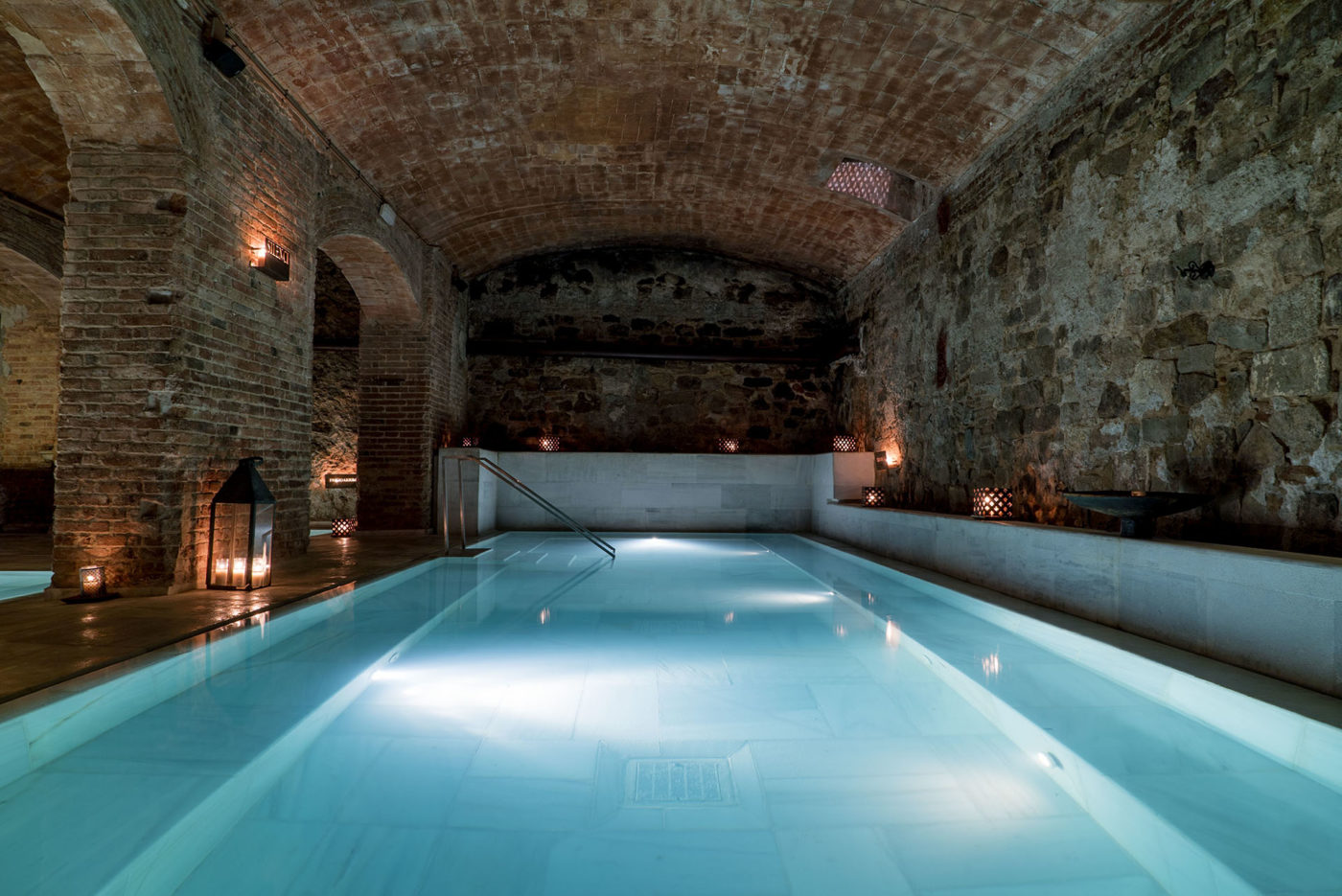 Where? 
AIRE BARCELONA
22, Paseo Picasso, 08003 Barcelona.
PRICE: from 58€
MORE INFORMATION: https://beaire.com/es/aire-ancient-baths-barcelona
A PINCH OF CULTURE:
If your couple is keen on culture and good music, we have a couple of suggestions for Valentine's Day: theater, on one hand, and a fantastic bar with live music to have a cocktail.
Micro theater:
This is the perfect way to watch theater in a reduced format and discuss the experience afterwards. That way, you focus on yourselves instead of being over an hour sitting down in silence. Plus, as the play takes just 15 minutes, there are plenty of shows available as well as plenty of different plays. So you may choose whatever theme best matches your likes and interests. And the price is convenient!
Where?
194, Bailèn Street, 08037 Barcelona
Check schedule on the web: https://microteatrebarcelona.cat/fem-un-coffee
Preice: 4,40 € /pax.
Live music at Nota 79:
Quiet music and a great selection of cocktails. This music bar opened recently in Sant Gervasi district with a clear objective: to offer live music. In their programming we may find a variety of styles, going from renowned to emerging artists.
Where?
79, Vallirana Street, 08006 Barcelona.
More information: https://www.nota79.cat/events/
ADVENTURE:
Adventure in the city? Oh yeah! And with a 60-minute format. If you and your couple have not tried the 'Escape Room' experience, this might be the right moment to do it. There are quite a few around Barcelona, from which we recommend you the three following. You will see there are different themes, check them and choose the one that best suits you!
– Chicken Banana: it is one of the best rated of Barcelona! Book here: https://www.chickenbanana.com/es
DINNER:
It is the final touch and prelude for a romantic evening in one of our rooms. Here, the most romantic restaurants of Barcelona: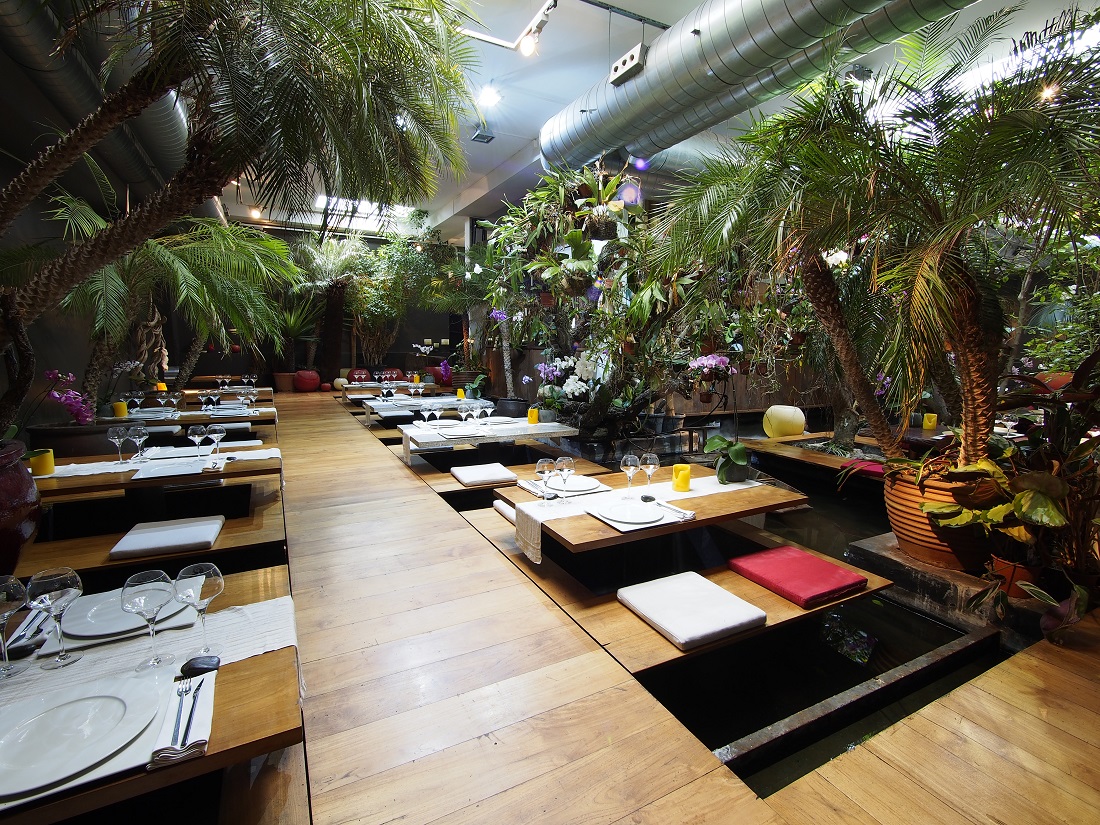 Looking for an even more exclusive experience? Try a dinner under the stars at Fabra Observatory, such an amazing place.
Already made you mind up about which is your perfect plan for Valentine's Day in Barcelona? If you haven't booked your accommodation in Barcelona yet, don't forget that we have a bunch of options for you. And remember, if you book through our web, you'll have breakfast included during your WHOLE stay!