Are you on holiday in Barcelona this summer? Are you from here and you will stay in town? Today, at Hostemplo, we bring you the best plans to make the most of your summer in Barcelona. Ready?
JULY IN BARCELONA:
SALA MONTJUÏC: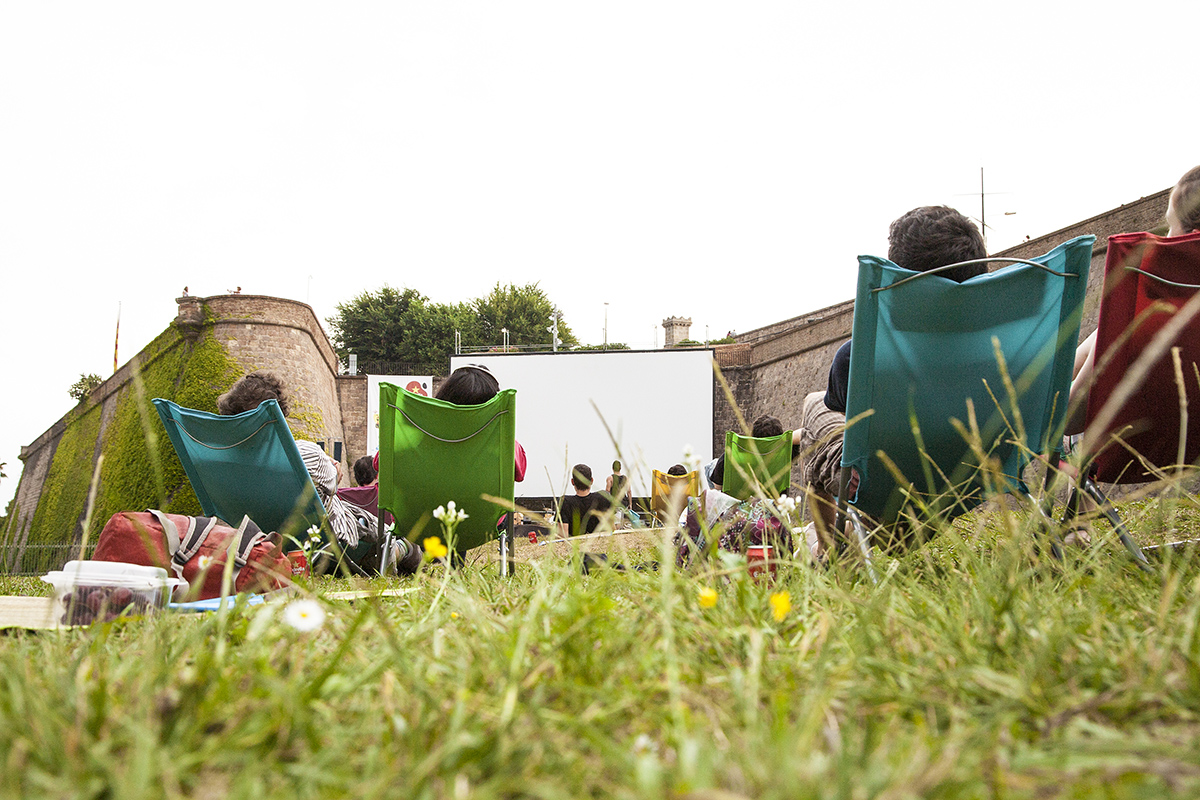 Picture from Sala Montjüic
Are you a movie-lover? We recommend you to visit Sala Montjuïc. It is an open-air movie theater in the natural area of Montjuïc. What will you see there? A selection of the best movies from all times, with concerts, picnic and short films.
Note it down on your calendar!
When? From 30th June to 4th August.
Where? Sants District
Metro: L3, L1 Plaza España + special event shuttle
Web: salamontjuic.org
Should it not be enough, There is more open-air cinema in Barcelona this summer! Our friends from Time Out, have put it all together in an article, have a look at it!
MERCAT DE LA TERRA, SLOW FOOD MOVEMENT:

You have an appointment with this sustainable market every Tuesday in July. The Slow Food Earth Market returns to the Three Chimney Park in Poble Sec. There, you will be able to taste, buy and find out about the slowest life and food every Tuesday, from 17:30h to 21:30h,
Note it down on your calendar!
When? Tuesdays of July from 17:30h to 21:30h.
Where? Poble Sec District.
Metro: L3 Paralelo
NIGHTS AT CASA DE LES PUNXES: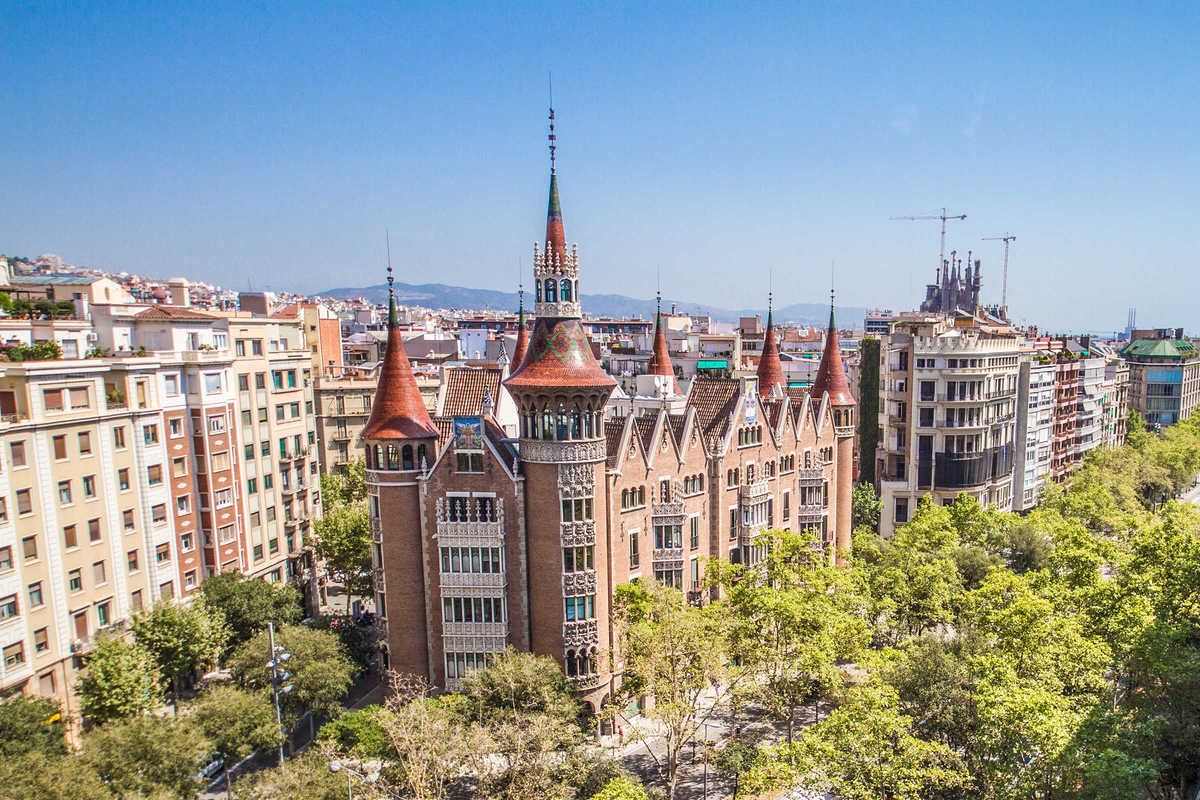 Picture from miniguide.com

Casa de les Punxes opens its majestic roof terrace during the summer months to enjoy live music and gastronomy at the top of this central modernist gem. The entrance fee includes a free visit to the terrace, the concert, a glass of cava and a snack. Are you going to miss it?
Note it down on your calendar!
When? Fridays of July from 20:30h.
Where? Diagonal 420.
Metro: L3, L5 Diagonal or L5 Verdaguer.
A SUMMER FULL OF EXHIBITIONS
Temperature gets higher and higher, but that's what we have air-conditioning for! Is there any better place to cool down and get educated than a museum? CCCB, Cosmo Caixa and MACBA are our favorites to visit the best temporary exhibitions this summer.
AUGUST IN BARCELONA:
It is time for neighborhoods' festivals, open-air dances… Enjoy Barcelona at 300% during August with our suggestions!
NEIGHBORHOOD'S FESTIVALS
It is time for neighbors' celebrations. The streets of the most popular districts, Gràcia and Sants, are decorated for the final stage of the summer. What have you heard of these festivals so far? Popular open-air dances, activities for kids, concerts… Here you have our recommendations!
Fiesta Mayor de Gracia (Gracia neighborhood festival):
Gracia will celebrate this year none other than 200 years of neighborhood festival. From 15th to 21st August, you have an appointment with the best popular street festival. You can check the daily program and detailed schedule per street here!
And, as usual, we give you some tips:
Indispensable: Walk around the decorated streets.
Enjoy a popular sardine barbeque.
Go to the concerts at sala Heliogàbal. This year, the Festigàbal, counts on bands like Museless, Hidrogenesse, Los Bengala, Me and the bees, Guille Milkyway DJ , Dj set and more yet to be confirmed.
Note it down on your calendar!
When? From 15th to 21st August.
Where? Gracia District
Metro: L3 Fontana, L4 Joanic, L5 Diagonal
Fiesta Mayor de Sants (Sants Neighborhood Festival):
And, if you cannot make it for the Gracia Festival, just one week later, the one at Sants begins! Decorated streets, concerts, races, and popular games. Get ready for a week full of activities in the central district of Sants! You can check the whole program on the official web.
Note it down on your calendar!
LET'S GO TO THE BEACH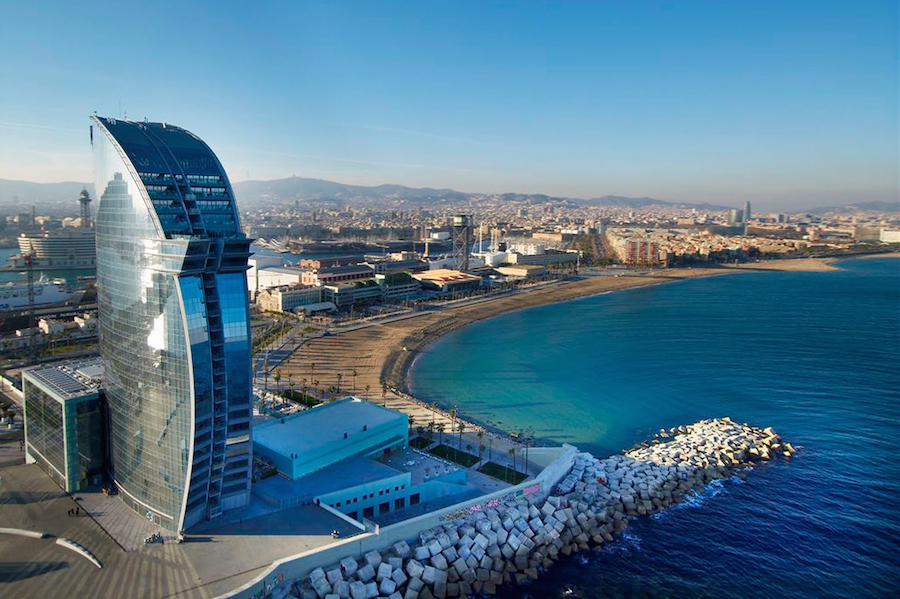 The beach is a must in summer and in Barcelona we are lucky to have it so close. These are the beaches on trend this summer:
San Sebastián Beach
Barceloneta Beach
Sant Miquel Beach
Mar Bella Beach
And psst, psst! Pay attention to our blog these hot days, as we are working on a special post on Beaches that won't leave you indifferent.
ARE YOU KEEN ON TAPAS OR VERMOUTH?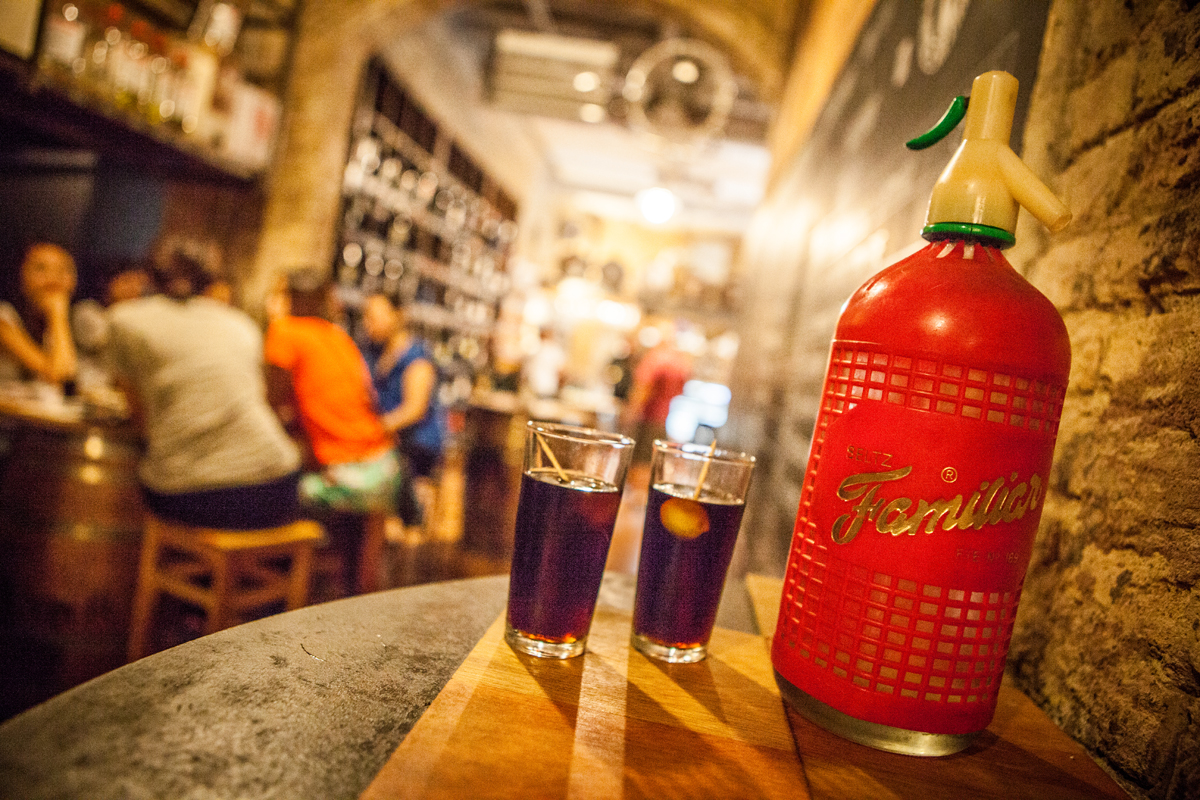 Vermut rute, picture from inandoutbarcelona.net
At Hostemplo we are big fans of gastronomy. You know we have already provided a few tips to taste the best of Barcelona. Today we recommend some more bars! Some of the not-to-be-missed ones when going for tapas in Barcelona are Quimet i Quimet, la Esquinica or El Jabalí. You can also complement a more festive culinary offer with some vermouth.
WALKS AROUND BARCELONA
If you follow our blog, you must know we have already suggested some cultural routes around the city. Today, we bring you one more, perfect to enjoy the sunset time.
If you would like to see the cultural wealth of Barcelona, you can start visiting the Museum of History of Barcelona(MUHBA) that preserves and exhibits the historical heritage of the city at various locations (the main ones are at plaza del Rei, el Call, Augustus Temple and the Refugio 307), and the recently opened Born Centre Cultural, Hadrian's Columns, the royal dockyards at the Marítim Museum, the various shelters built to overcome the Civil War, the modernist island of discord or the Fossar de les Moreres, one of the historical cemeteries of the nearby Santa Maria del Mar that is a war memorial to those who lost their lives during the siege of Barcelona (1713-1714). What do you think?
After so many plans…you deserve a good rest! Our house is your house; book online and you will get breakfast included every day of your stay!