We know that you like to travel, discover new places and go sightseeing without skimping on expenses, but we also know that you want to take care of your pocket. It is a love-hate relationship that we all have, believe us.
If you are thinking of visiting Barcelona and discovering all its corners without leaving a kidney in it, you are in the right place.
Discovering Barcelona and making ends meet are not two incompatible things and we are going to show you: we present you 5 free (or almost free) plans and activities to discover Barcelona.
Visit the Basilica of the Sagrada Familia… For free!
Of course, you already know that we are very fans of this wonderful temple in Barcelona. Our accommodations are just 200m from the Basilica, so you can admire it from the outside without having to leave your home. Even so, what would you think of being able to visit it inside without having to pay a ticket?
Indeed, every Sunday of the month there is an International Mass from 9:00 to 10:00 in the morning that you can go to (and you can take the opportunity to take a look inside) without having to pay a ticket. Of course, keep in mind that the capacity is limited, so we recommend you arrive early at the entrance that is located on the Nativity facade, on Marina Street, since the doors open at 8:30 and there is usually enough people.
We leave you here the official website of the Basilica of the Sagrada Familia so that you can find out about the different events it has.
Take a walk through the Mercat of Sant Antoni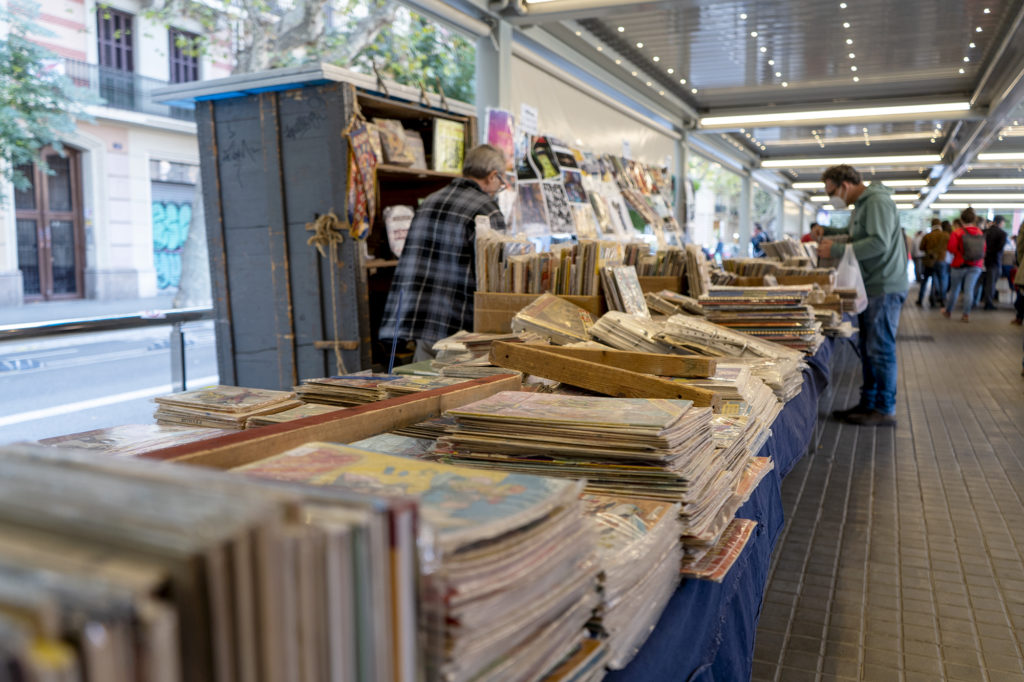 After visiting the Basilica of the Sagrada Familia, we suggest you take a walk along the Gran Vía de Les Corts Catalanes until you end up strolling through the Sant Antoni neighborhood.
There you can find the old Mercat de Sant Antoni where, every Sunday morning, it is filled with antique stalls: books, jewelery, paintings, vinyls, trading cards…
If you love culture and rummaging through second-hand markets, this is the ideal plan for you. Visiting the stops is totally free.
Discover the "Montjuïc desert"
Yes, yes, as you read it.
Very close to the Castle of Montjuïc there is a small piece of Mexican desert called Mossèn Costa i Llobera gardens.
Very few people know about it, but it is one of the small (big) jewels of Barcelona (and free!). It is considered one of the ten best gardens in the world by the New York Times, and it is no wonder.
It is one of the most important gardens specialized in cacti and succulents in Europe. In addition, thanks to its inclination, the panoramic view over the coastline of the city and the port is spectacular.
But if the views from the gardens have made you little, you can go to Montjuïc Castle. Admission is free every Sunday from 3pm and the first Sunday of each month throughout the day, and for those under 16 years of age any day of the week. If none of these variables are given, don't worry because the ticket will cost you only €5.
The "free tours" are not only for tourists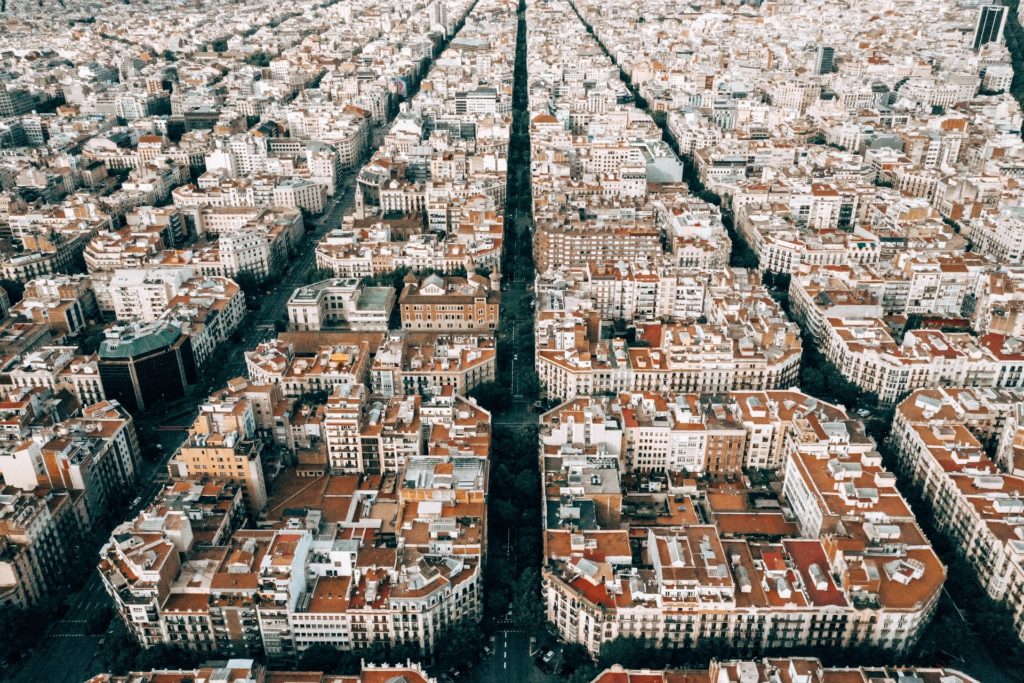 Stay away from prejudices about these types of tours. Whether you are a tourist or not, the "free tours" are a very economical and versatile alternative to re-discover the city (without getting lost) and learn from its history.
There are many "free tours" with different routes: through the Gothic Quarter, on modernism and Gaudí, through the Born district … We assure you that it is a perfect plan to spend the morning without spending a lot of money.
Exactly, "a lot of money", since even though they are called "free tours" it does not mean that they are free. Remember, as we say in Spanish: "it is well born to be grateful", or what is the same, give the guide a small tip.
Have a picnic in the Labyrinth of Horta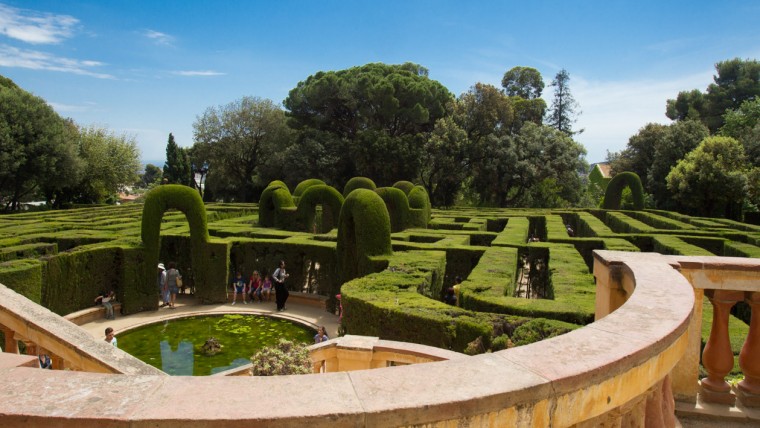 If you get hungry and want to enjoy nature and a "low cost" meal, we suggest a great plan.
Visit the Mercat de la Boquería on Las Ramblas, buy a bowl of fruit, some sweets or a good sandwich and go to the Plaza Catalunya metro. There, take the L3 line towards Trinitat Nova and get off at the "Mundet" stop. You will be just 10 minutes walk from the Mariano Cañardo Lacasta Gardens and the famous Horta Labyrinth.
The Laberint d'Horta park includes the oldest preserved garden in the city. Born as a neoclassical garden with a touch of Italian physiognomy, it ended up as a romantic garden. It is wonderful and you can enter totally free on Wednesdays and Sundays.
Extra plan to save on your stay in Barcelona
We didn't want to leave you with just 5 plans to save money on your visit to Barcelona… You can save yourself having breakfast out if you book your stay now through our website! If you do, you will have breakfast included during all the days of your stay at Hostemplo. The perfect plan!