Popular wisdom tells us that all roads lead to Rome, why is it so? The Romans used to spend a lot of time walking, travelling by horse and carriages to conquer the empire and thanks to them, today we know the main roads, streets and routes of their former territory (a big part of the Mediterranean area), isn't it? At Hostemplo, we will draw inspiration from those routes today to let you know the most original walking tours of Barcelona to discover the city. Fancy going for a walk?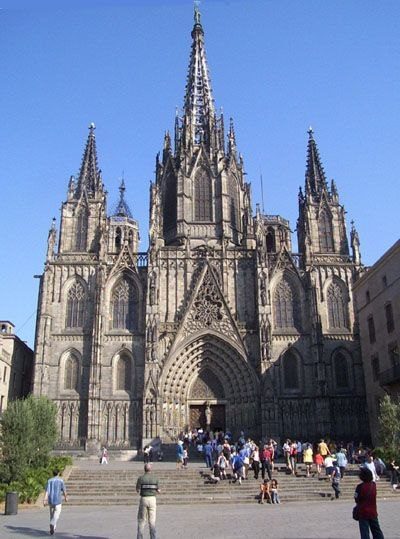 Every district of Barcelona has its particular charm, from the oldest area, Ciutat Vella, consisting of: Raval, Gothic district, Barceloneta, Sant Pere, La Ribera and Santa Caterina. As well as modern districts such as L'Eixample (expansion district) or other neighborhoods that use to be independent villages in the past, like Gracia or Sants. There are also interesting tours around districts that are a bit far away from the center, like Horta, which are also a must-visit. Let's start with the old town and we'll move to other suggestions afterwards. Wanna join us?
TOUR 1: THE SECRETS OF CIUTAT VELLA!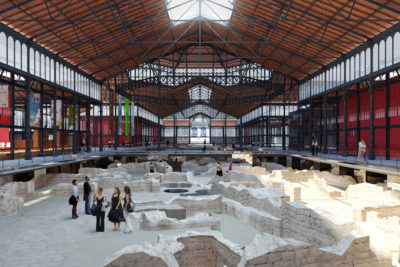 If you really like the center of Barcelona and would like to find out all what is hidden in the old town, this is your tour! Discover the best-kept secrets of the Gothic distric and Born. Have a walk through the most monumental and proper area of both middle age and modern Barcelona. You will discover the marks of the incredible past of the city: building, travellers, hushed up episodes "gargoyles", reinvented factories… prostitutes rooms, legends, punishments… Want to find out more? Sign up here!

Organized by:

www.cultruta.com

. All the information, bookings, etc. through the web.

Price: from 14€to 11€. Discounts for retirees, students, etc. available.

TOUR 2: THE OTHER EIXAMPLE (EXPANSION)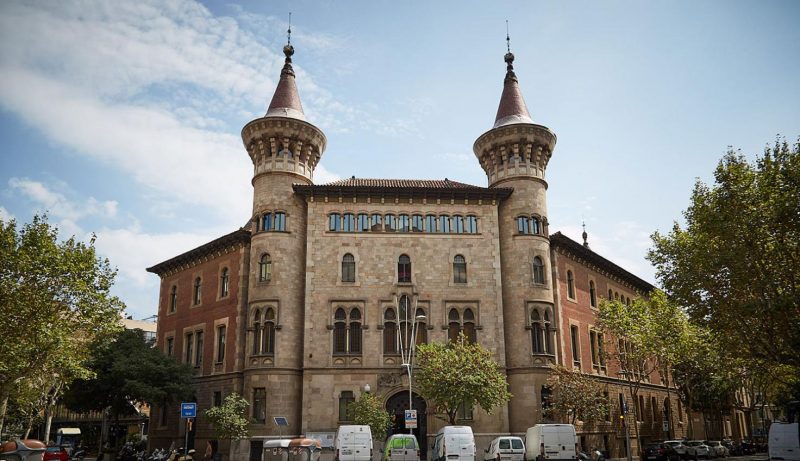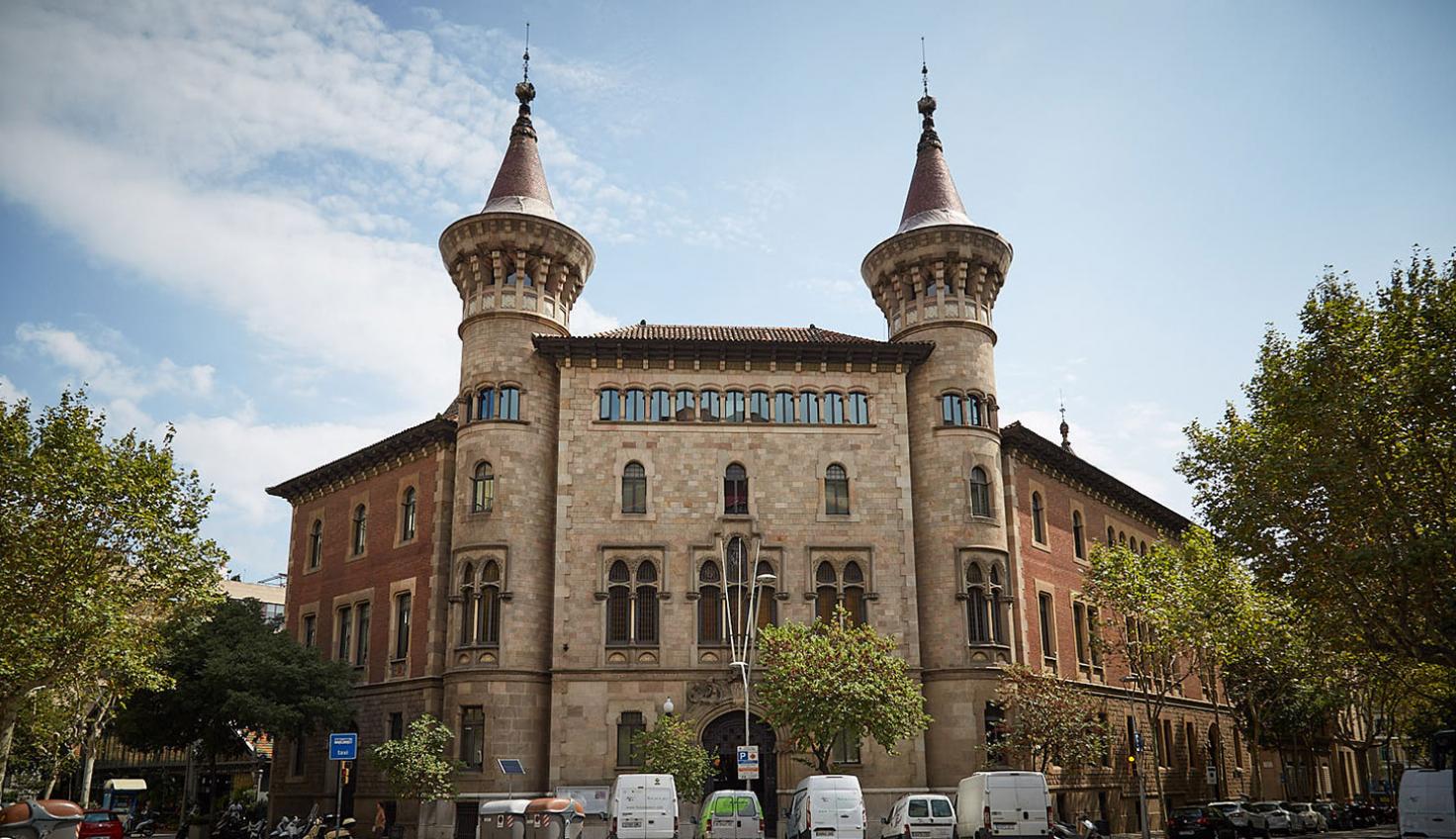 What about making up your own route? We guide you through the Expansion district of Barcelona. So, is there anything better than admiring the first skyscraper of Barcelona to start with? We are referring to the Abelux building, located at Urquinaona square; from there, head on to Pau Claris street, where your will find the Casal Sant Jordi by Francesc Folguera, key in the transition from 19th Century Art to Modernity and Rationalism. If we head to Roger de Lluria street from there, you will find the former headquarters of the now extinct Noticiero Universal diary, on number 35, which is currently a restaurant. Let's continue on Diputació street until we reach Bailén street, where you will see a neoclassic small temple with a mysterious appearance: the Masriera Painters Workshop.
Temples and castles: believe it or not!
If we approach Bruc street with Valencia street, you will find the City Music Conservatory Municipal for which Antoni de Falguera designed a castle with towers challenging the Eixample skies. You will finish your tour at the Diagonal, donde, in the crossroads with Roger de Llúria, where architect Josep Domènech i Estapà proved that he had nothing to do with the modernist Domènech by designing l'Església de la Mare de Déu del Carme (the Church of Mother of God of Carmen), of Byzantine style (see photo). Go inside and get ready to experience one of the best flash-backs of Barcelona.
Start:

L1/ L4 Urquinaona

End:

L5 Verdaguer/ L3 Diagonal

Duration:

1 and a half hours

Difficulty:

low

Price:

free, just walk!
TOUR 3: THE MODERNIST BARCELONA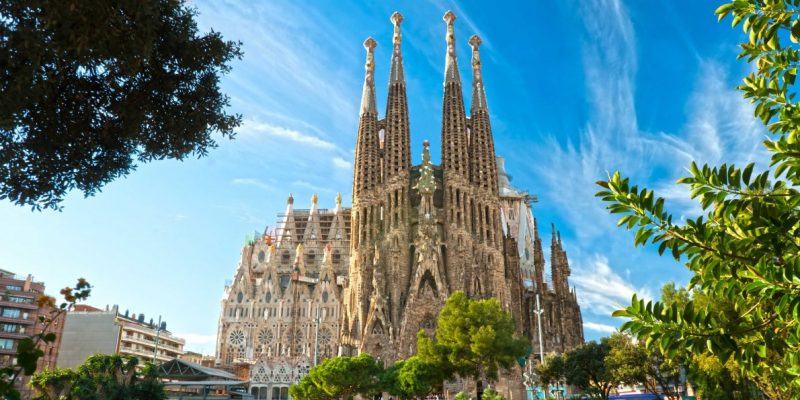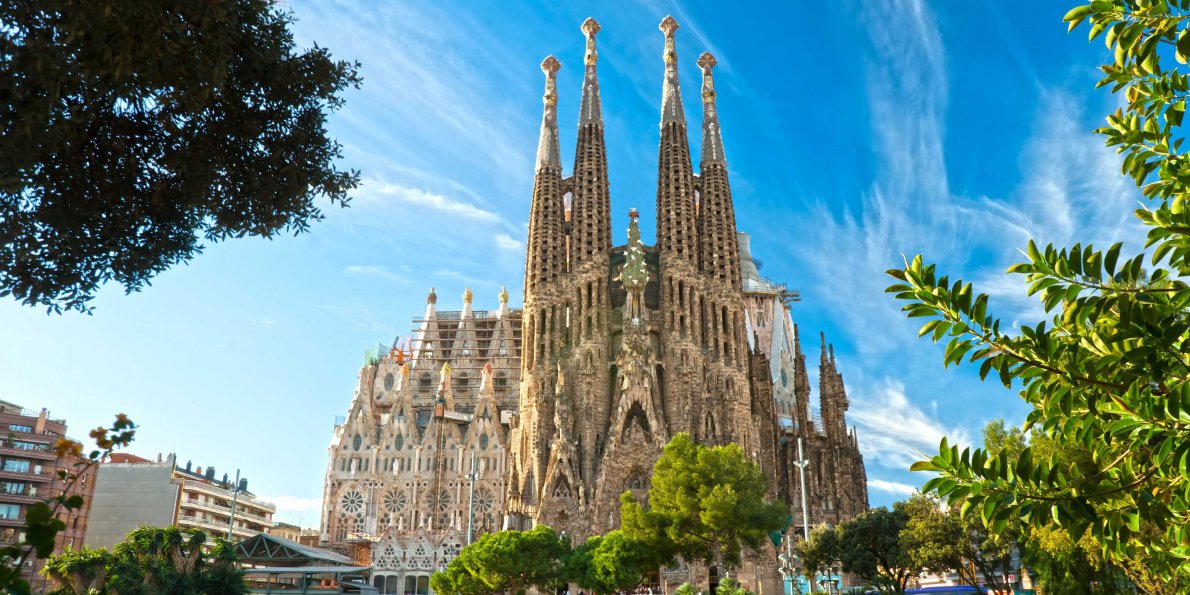 Did you know that behind the hundred-year old modernist façades of the Eixample lie the name of the bourgeoisie of Barcelona, as well as the most renowned architects? We suggest you to go for a wlak through the three houses of the popular 'apple if discord', in Passeig de Gràcia, between Consell de Cent and Aragó streets. There, three of the greatest architects of Modernism, Lluís Domènech i Montaner, Josep Puig i Cadafalch and Antoni Gaudí, built a house for the Lleó Morera, Amatller and Batlló families respectively. Nevertheless, we find the highest concentration of modernist buildings at the Eixample, particularly in the area known as the 'Quadrat d'Or' (golden square).
There is plenty of Modernism everywhere in Barcelona. If we change area and go back to Ciutat Vella, we will have the opportunity to enjoy other modernist monuments such as the amazing Palau de la Música, and in the Ciutadella Park, on the way to Arc de Triomf, the building of the Museum of Sciences and Zoology, as well as the Hospital of Holy Cross and Saint Paul, one of the nine master works of Modernism declared Unesco World Heritage that you can find in Barcelona. This route can't miss the incomparable Sagrada Familia, where you can also find, our rooms! Some tours get also up to Park Güell. Just in case you did not know, Barcelona is the European city where modernism is the most present in the city's physiognomy and personality. Worth taking this tour!
TOUR 4: THE VERMOUTH TRAIL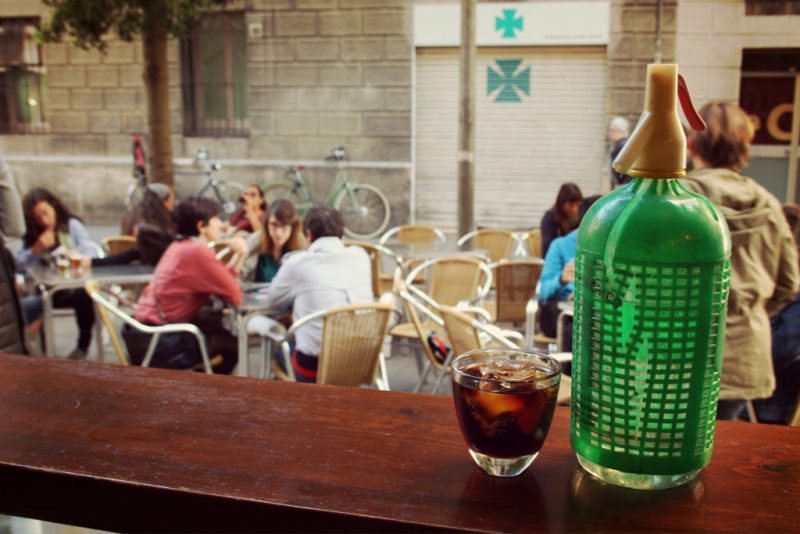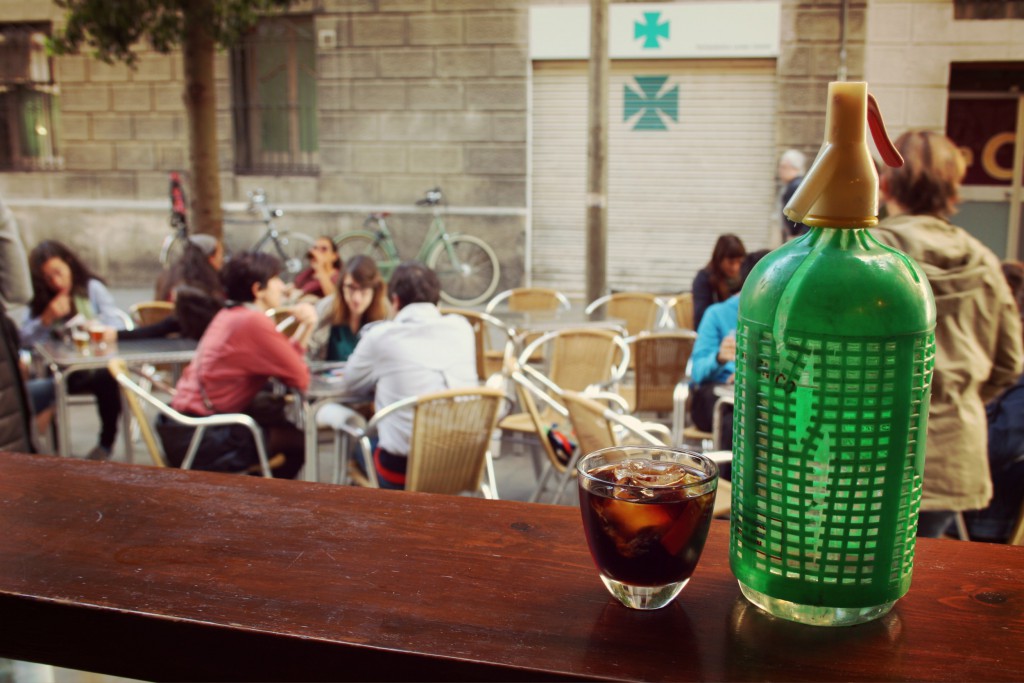 After so many cultural tours, it is not a bad idea to allow us to be persuaded by a gastronomic tour. Therefore, we suggest this trail organized by Inandoutbarcelona. If you like to discover the city with the locals, this is a good opportunity for you!
Andreu Font and Stefania Talento, founders of Inandoutbarcelona.net and heavy foodies are responsible for these great vermouth trails. Through them, they show in a joyful and uninhibited way the vermouth culture and how it is related to Gràcia and Poble Sec districts, the two neighborhoods where the proposed walk takes place. During the tour, these two local guides will explain anecdotes and curiosities about vermouth, the bars to be visited and they will also unveil some traditional and iconic bars and cellars, as well as new bars that have gone for this sweet, wine-based drink. The couple speaks several languages and can interact in English, Spanish, Catalan, Portuguese and Italian. Don't miss it!
TOUR 5: THE WAYS OF WATER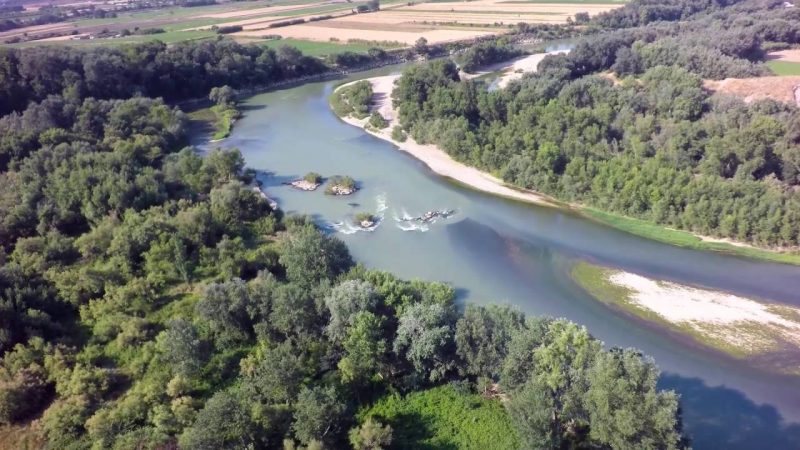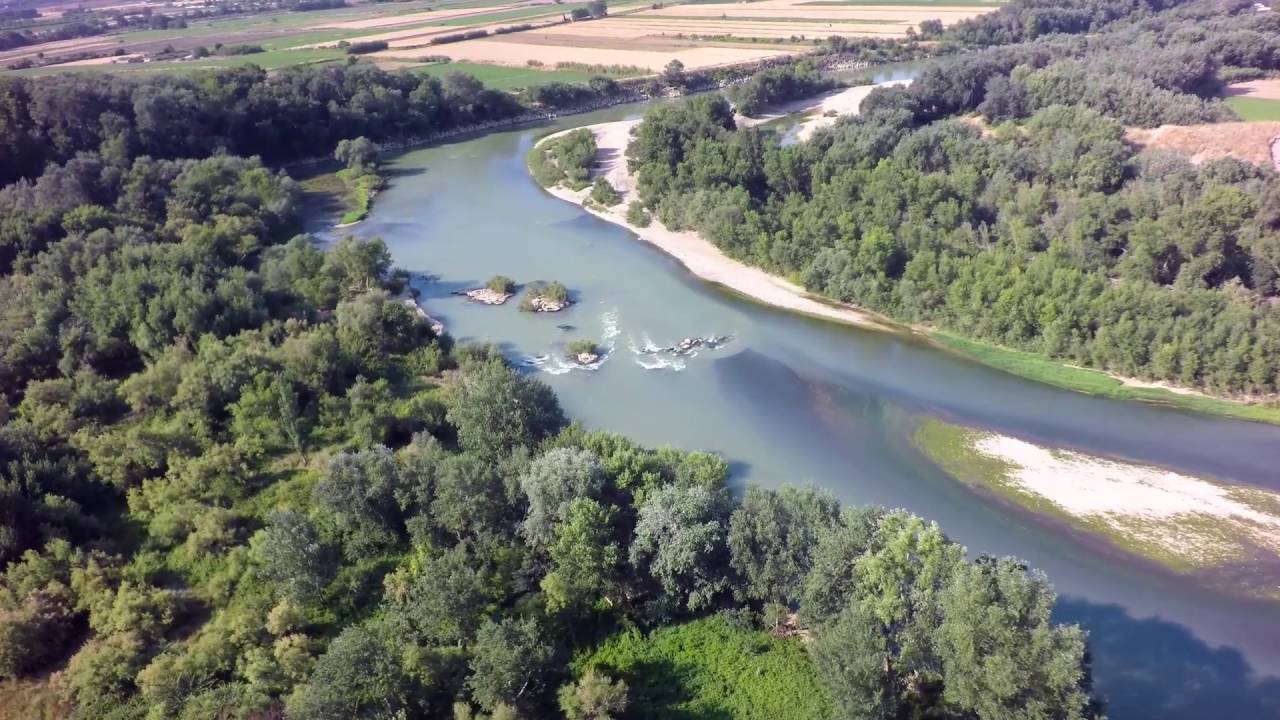 Vallbona, located by the northern border of Barcelona, has been kept isolated from the rest of the city for decades; thanks to that, it has preserved a rural essence that is not possible to be found in any other district. The territory consists of fields and vegetable gardens lapped by river Rec Comtal, that used to be used to bring water from Montcada to Barcelona. And that's where this particular water tour begins!
From Torre Baró, passing Eucalyptus square, you enter another incredible district, fully integrated with the Collserola mountains. If you keep on walking up to Apolo's park, you'll find the remains of Torre Baró aqueduct. Go up Ripollet Street and after that continue towards Palau-Solità on the way to Trinitat Nova. You'll love it! You will discover an area in Barcelona where there are not even pavements: There are only neighbors and the local bus passing by. From there, you will be able to see the aqueduct preceding the Casa de l'Aigua (house of water), an amazing modernist venue designed by Pere Falqués, that hosts the former water distribution center and the guard hut.  Not to be missed?
Start:

L11 Vallbona

End:

L4 Trinitat Nova

Duration:

3 hours

Difficulty:

medium

Price:

free, just walk!
Did you find original walking tours of Barcelona interesting? There are even more routes in Barcelona you'll be amazed with! For example, what about a tour through the horny and dark side of Barcelona ?, or maybe getting to know the history of Catalonia and its marks on the city, discover the Shadow of the wind, by Carlos Ruíz Zafón, or the vindications of the city. Do you like it? That's what we are here for, at Hostemplo, to give you tourist recommendations with a different touch, in Barcelona, our hometown. And you know that you can also stay with us! Remember, if you book on our web, you will have FREE breakfast on your first night. See you there!!