As you may know, Barcelona is Gaudi's city, and it is with no doubts the European city where Modernism is more present in terms of features and persona. Something the people from Barcelona feel proud of! In our blog, we've already shared some tours and ideas to discover Gaudí, for example our posts: "Gaudí's 9 wonders" and "The secrets of Sagrada Familia".  Today, we would like to surprise you with a tour beyond Gaudí, highlighting other Modernists architects and artists. Follow us!
THE APPLE OF DISCORD
Behind the hundred-year modernist façades at the Eixample, we can find both the names of Barcelona's upper-middle class, together with the ones of the most relevant architects. The three awesome buildings also known as "the apple of discord" are a good example of this link, located in Passeig de Gràcia, between Consell de Cent and Aragó streets: Casa Amatller, Casa Lleó Morera and La casa Batlló by the great architects: Lluís Domènech i Montaner, Josep Puig i Cadafalch and Antoni Gaudí himself. These houses were built for the wealthy and educated families Lleó Morera, Amatller y Batlló respectively.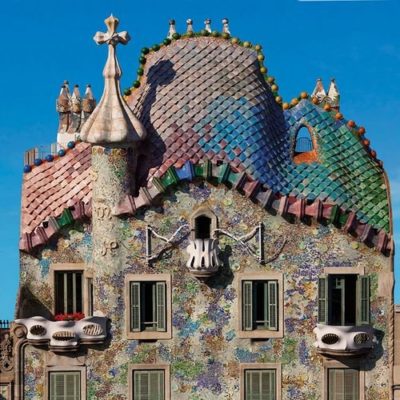 PHOTO CASA BATLLÓ
EL QUADRAT D'OR (THE GOLDEN SQUARE)
At Barcelona's Eixample we can also find the area known as "Quadrat d'Or" (golden square); there, we find the highest concentration f modernist buildings, a style which is also present in many other places in the city. The Quadrat d'Or is the Eixample area between Aribau street and Passeig de Sant Joan. It used to be the former main artery of the new Eixample district, born in 1860, when the walls that asphyxiated the old Barcelona were demolished. The most remarkable houses in this area are: Casa Terrades (known as Casa de les Punxes) work of Josep Puig i Cadafalch; Casa Macaya, work of Josep Puig i Cadafalch; and Editorial Montaner i Simón, work of Lluís Domènech i Montaner, that holds the headwuartes of the Antoni Tàpies Foundation since 1990, after being renovated by architects Roser Amadó and Lluís Domènech i Girbau.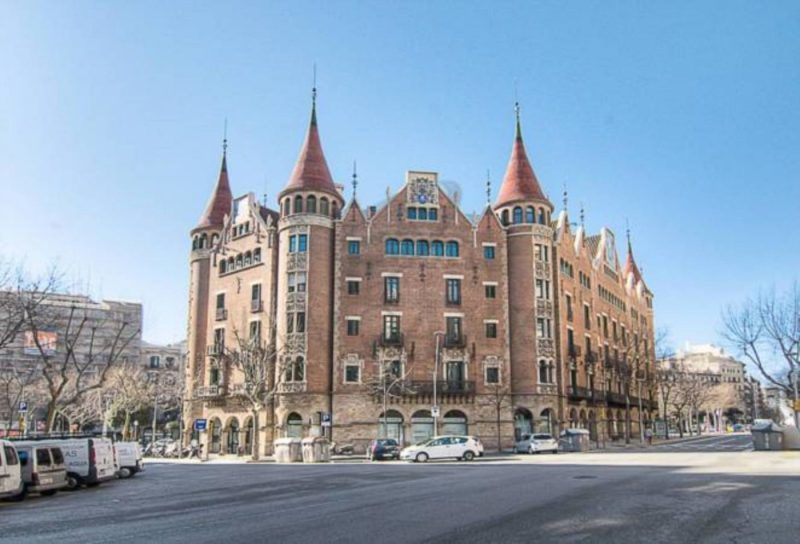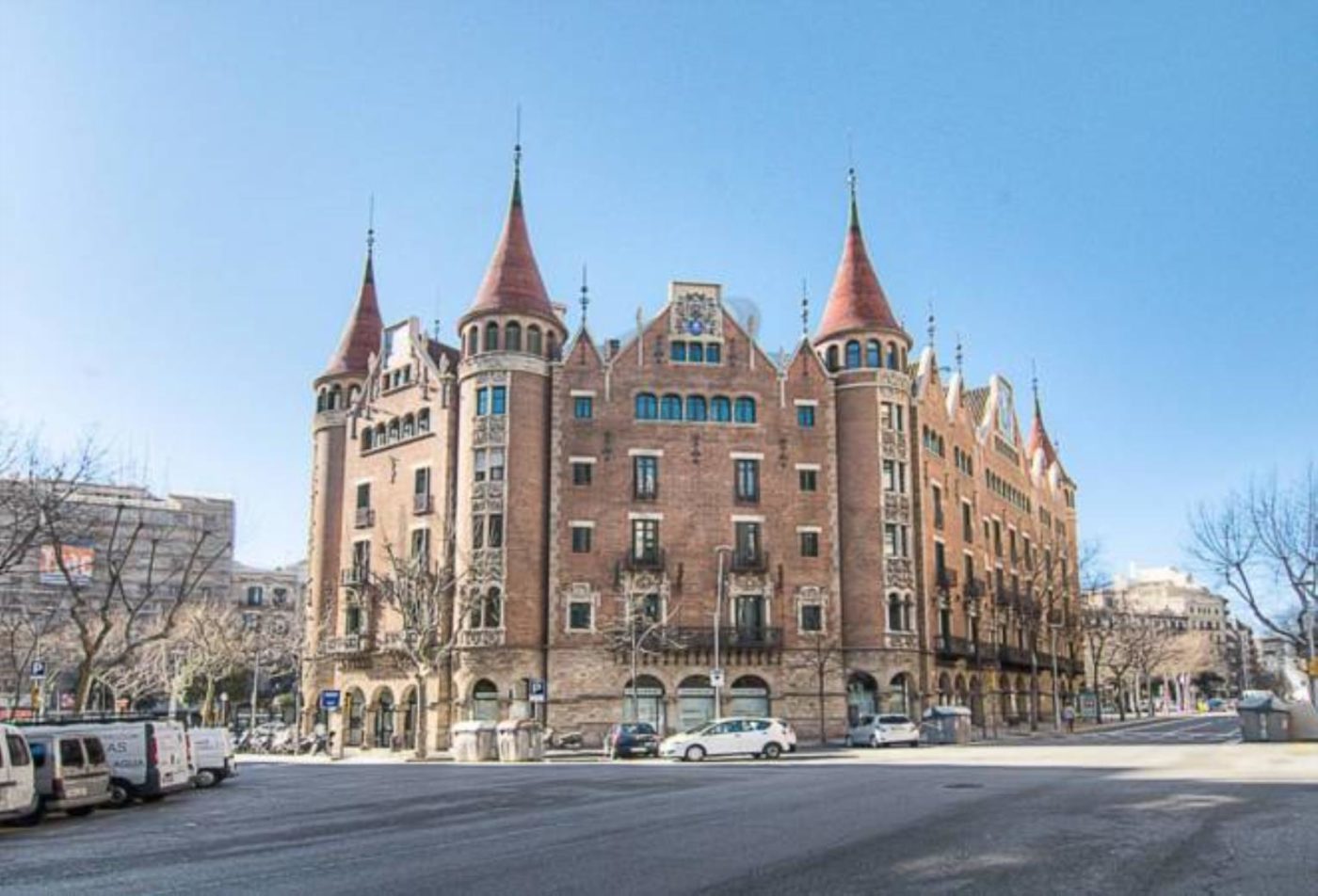 PHOTO CASA DE LES PUNXES
BEYOND THE EIXAMPLE:
Following the Cerdà plan, the district was built thanks to the money of the wealthy families of Barcelona. The upper-middle class of the city competed for aesthetic refinement by building their houses in modernist constructions, with profusely decorated interiors and façades using a wide variety of materials: wood, ceramics, leaded glass or wrought iron. We can see all this in may buildings on the right side of the Eixample. This taste for aesthetics spread beyond the Eixample district. A piece of evidence are the Santa Creu and Sant Pau Hospital, located at the Gracia district. This building is just another gem of Modernism in our city, declared Unesco World Heritage.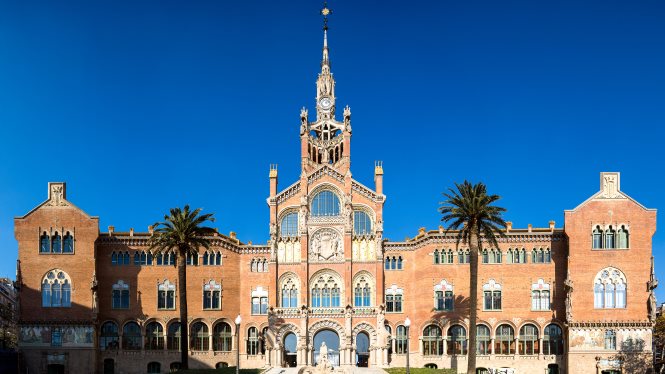 PHOTO:  Santa Creu and Sant Pau Hospital
MODERNIST CIUTAT VELLA (OLD TOWN):
In the city center, in the oldest district to be precise, we can also find modernists monuments. The most remarkable ones are the Palau de la Música, the Ciutadella Park, the Museum of Natural Sciences and Zoology.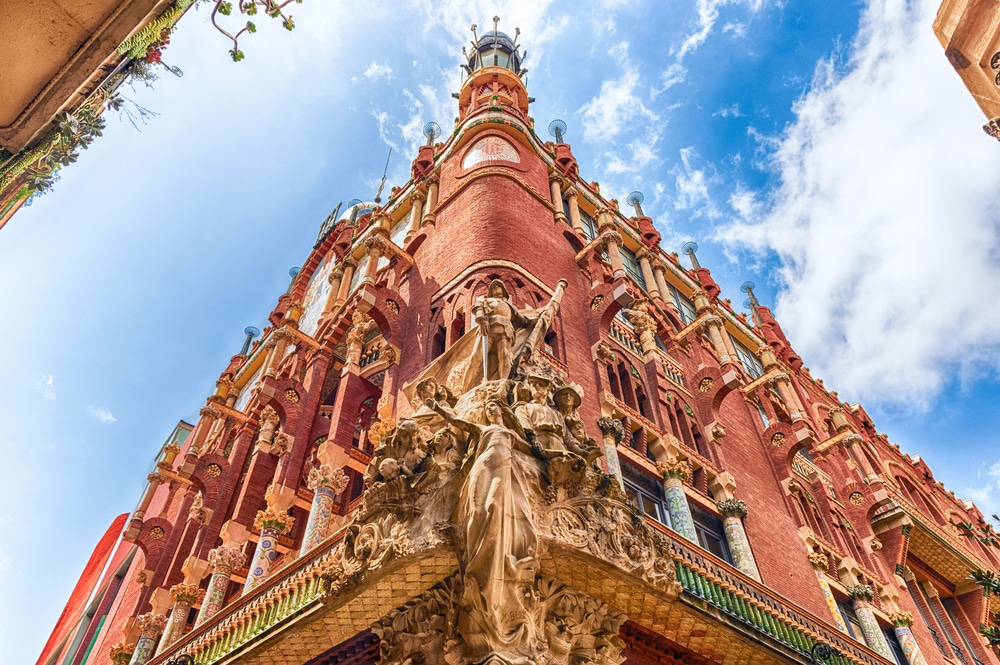 PHOTO Palau de la Música
Said that, here are some tour that may be of your interest:
And that's our tour for today. Remember to have comfortable footwear on and take some good rest. As usual, we remind you that if you are looking for the best accommodation in Barcelona, at Hostemplo, we look forward to welcoming you! If you book through our web, you'll have FREE breakfast every day of your stay. Let's meet!