Barcelona is Gaudí's home town, and we have already shared some tips to gain a closer insight into the architect in our blog. Some examples are our article 'Gaudí's 9 wonders', and 'The secrets of Sagrada Familia'. Today, we would like to surprise you with a pretty comprehensive tour. Let's go for a walk, want to join us?
FROM PLAZA REAL TO PLAZA CATALUÑA
We will start at Plaza Real, right in the heart of the old town of the city. There, you can find two lampposts with six arms that Gaudí designed at the early age of 27 for Barcelona's city council. Right on the opposite side of the Ramblas, at 3, Nou de la Rambla street, you can find Palau Güell, declared a UNESCO World Heritage Site and one of the multiple works he executed commissioned by the industrialist Eusebi Güell.
FROM PASEO DE GRACIA TO MALLORCA STREET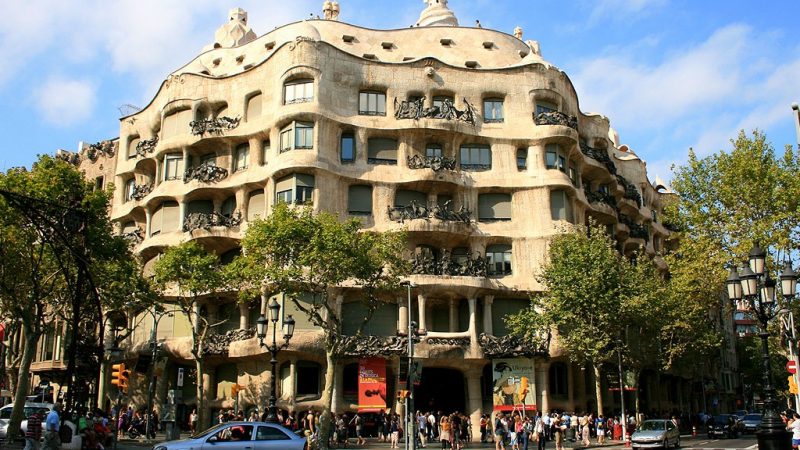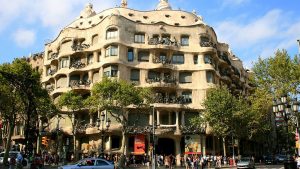 We move forward to 48, Casp street where we will find Casa Calvet, a building designed by Gaudí between 1898 and 1900. Taking a turn we head up to Paseo de Gracia again, to visit Casa Batlló (1904-1906), also declared a UNESCO World Heritage Site. Two blocks further we come at Mallorca street, where we may contemplate yet another World Heritage Site, the awesome Casa Milá, popularly known as La Pedrera; it was built between 1906 and 1910. As we already explained in our previous article, its main features are the curved forms, the white limestone on the façade, the innovative chimneys and the spaces and apartments inside.
FROM THE SAGRADA FAMILIA TO GRACIA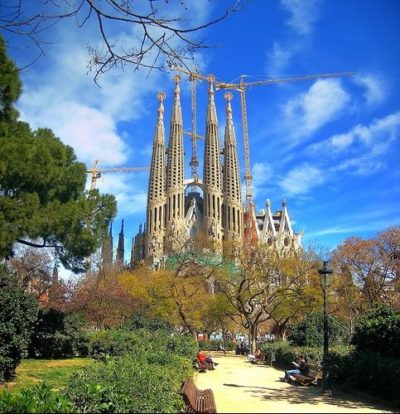 If we go 2 kilometers further on Mallorca Street, we will reach The Sagrada Familia Temple, Gaudí's most renowned work worldwide. Next, we will head towards the upper part of the city. Around 2 kilometers north from the Gracia district, we will find the Parc Güell, also among the most popular works and one of the most visited.
If we walk further, very close to Parc Güell we will come at Carolines Street, where we can see Casa Vicens, one of the first works commissioned to Gaudí when he was young (1883-1888).
FROM BELLESGUARD TO PEDRALBES
Now, we will visit Bellesguard Tower, located on 16-20 of Bellesguard Street. It is a very singular tower within his work, inspired by the medieval castle of Martín I the Human, the last king of the Catalan dynasty of Casal of Barcelona. Gaudí built a castle half way between modernism and gothic and restored the remains of the medieval palace, now part of the estate's gardens.
Tired? We´re almost there! Let's go for the one before the last visit. Just one kilometer away, on 85 Ganduxer Street, we come at the Teresian School, one more piece of Gaudi's work. We will end up our tour at another building executed for Eusebi Güell: the gatehouses of the Güell Estate, located on 7, Pedralbes Avenue. It consists of a group of buildings on which Gaudí worked from 1884 to 1887.
BEYOND BARCELONA
If you have time and still want to continue, we recommend completing this modernist tour going beyond Barcelona city. There you may find:
Cooperativa Obrera Mataronense, (Mataró workers' cooperative), one of the first works of the notable architect (1878-1882). It is located in Mataró (28 kilometers away from Barcelona, on the North East coast).
Güell Cellers, located in Garraf (town belonging to Sitges), designed by him. Also around 28 kilometers away from Barcelona, on the South East coast this time.
Crypt of the Güell colony, built from 1908 to 1915 in Santa Coloma de Cervelló (about 12 kilometers away from Barcelona, Llobregat axis).
Did you enjoy our tour? You will need to wear comfortable footwear and have a good rest. So remember, if you are looking for accommodation in Barcelona, come Hostemplo! If you book on our web, you'll get FREE breakfast during your whole stay. What are you waiting for?