February is a short month, plenty of activities in Barcelona, though. As you may know, Valentine's and Carnival are pretty close this year. That's why, in our article today ,we bring you several alternatives to have a great time.
Haven't you booked your accommodation in Barcelona yet? Today we recommend you Apart-Suites Hostemplo, located right next to the Sagrada Familia, Gaudi's most iconic work. Apart-Suites Hostemplo is a quiet accommodation choice, with no mass of people, and rooms offering a high level of privacy; perfect for independent travellers.
From there, you can go up and down to every nook and cranny of the city, like Gracia district, Glorias, the Barceloneta, Paseo de Gracia, the Olympic Village, or Born, among others.
If you are a big fan of Dalí's work and want to visit his museum in Figueras, all you need to do is to take the bus leaving from the North Station, just 7 minutes walk from And don't forget to enjoy your FREE breakfast! There's no better way to start the day. Simply by booking through our web.
CARNAVAL EN BARCELONA 2018:

CARNIVAL IN BARCELONA 2018:
Carnaval, carnaval…. ¡Carnaval, te quierooooo! (as the song says) If you are as keen on carnival as we are, take good note!
Fat or dirty Thursday (Thursday before Lent) is the fist day of the carnival cycle and there will be a big celebration in the city. As the tradition dictates, the King Carnival will enter in triumph in the afternoon, which is known as the Arribo (the arrival), together with his Prime Minister, his Seven Ambassadors with their attachés, music bands, flag bearers, Rodanxó and Rodanxona, the giants of Barcelona's carnival… And all this will take place at Sant Jaume Square. From the City Hall balcony, the king of all lunatics will proclaim his one-week reign of party. It'll be time to dance, for satire and big, big party. And after that, get ready for the for a pitch battle in orange, the 'taronjada', consisting of orange confetti, balloons and fireworks, followed by the first carnival soirée.
HIGHLIGHT: CRUÏLLA CARNIVAL!
We've already talked about the Cruïlla, and this time, this fantastic festival goes one step further offering live music, costumes, gastronomy, endless dances and an unforgettable party on the 9th and 10th February (this upcoming weekend), at Hivernacle Poble Espanyol. Who's performing? Shantel will be there with the Bucovina Club Orkestar, the Mambo Jambo and The Slingshots, as well as other surprises.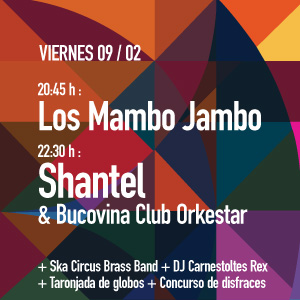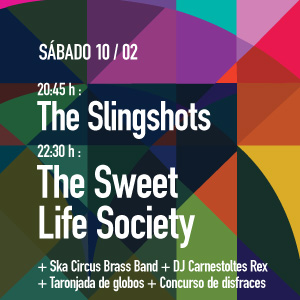 OTHER PARTIES: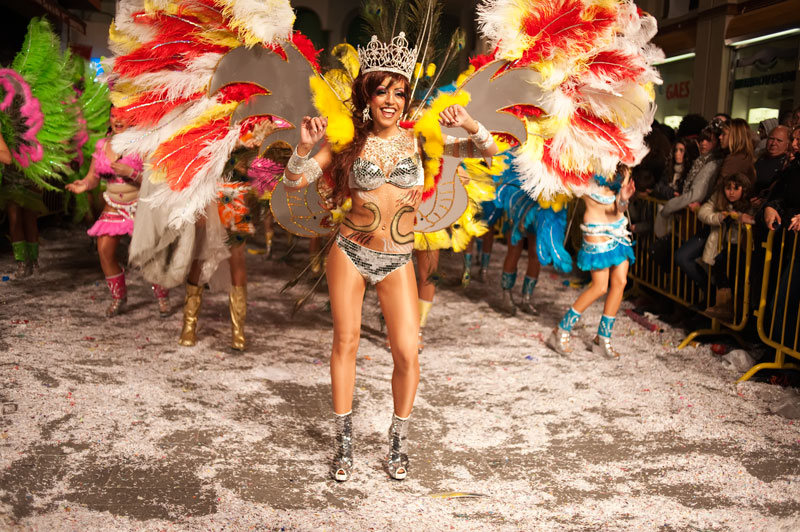 As we already mentioned last year… you should also consider visiting Sitges! You can find all the details about Sitges carnival here! You don't have a costume yet?
TIENDAS DE DISFRACES EN BARCELONA:
La Bolsera: Party kits, wigs, wrapping and decoration materials together with thousands of accessories and details, perfect to create your costume.
Atucom: Since 2001 Atucom sells and hires apparel and accessories for the theater, cinema and television industries. Looking for a tailor-made costume? This is your place!
El Carnaval: It is another iconic costume store in Barcelona. You'll find from party accessories or fireworks to full costumes!

Menkes: The costume that you won't find anywhere else is here. It is one of the reference stores, and the over fifteen thousand period costumes speak on their behalf.
SAN VALENTÍN EN BARCELONA: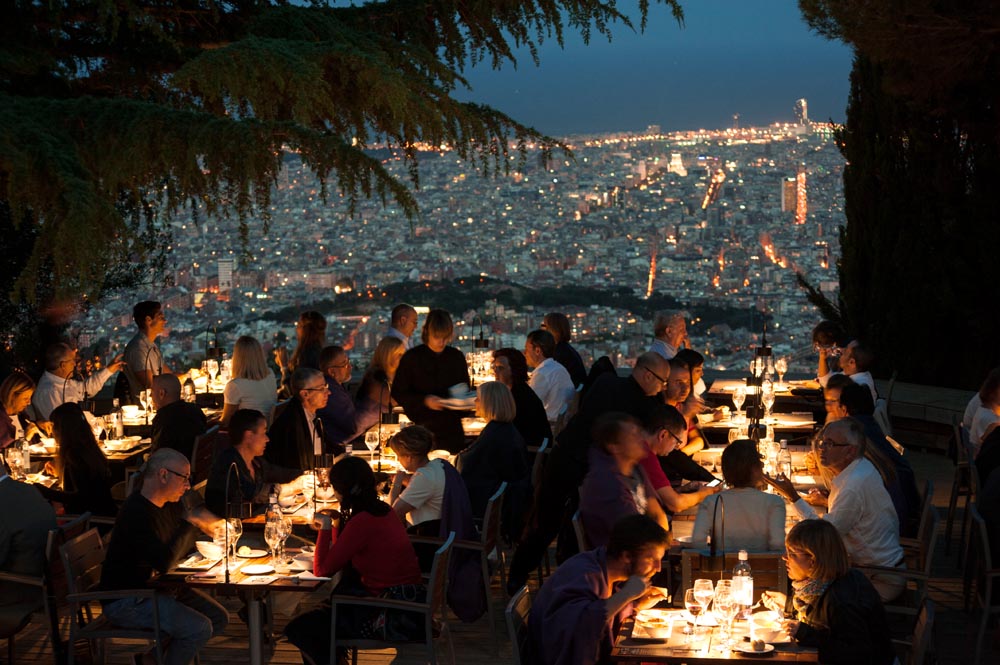 What are your preferences to spend Valentine's Day in Barcelona? As you may know, at Hostemplo we've already shared many of the top restaurants of Barcelona, so we encourage you having a look at them, and if you haven't been there yet, book now!
If you'd rather do something different, we bring you our highlights for Valentine's Day in Barcelona:
And if you are reading us from abroad… What a better Valentine's gift than a getaway to Barcelona? Have a look at our deals.