On the occasion of the festivity of the Virgin of Montserrat on 27th April, we are bringing you all around it. For example: Do you know the Virgin of Montserrat's origin? Did you know that sometimes there are things happening in the mountain that are a bit paranormal? Myths, religious worship and a thousand trips for all publics are waiting for you at this peculiar Catalan mountain, which is just 40 minutes drive away from Barcelona.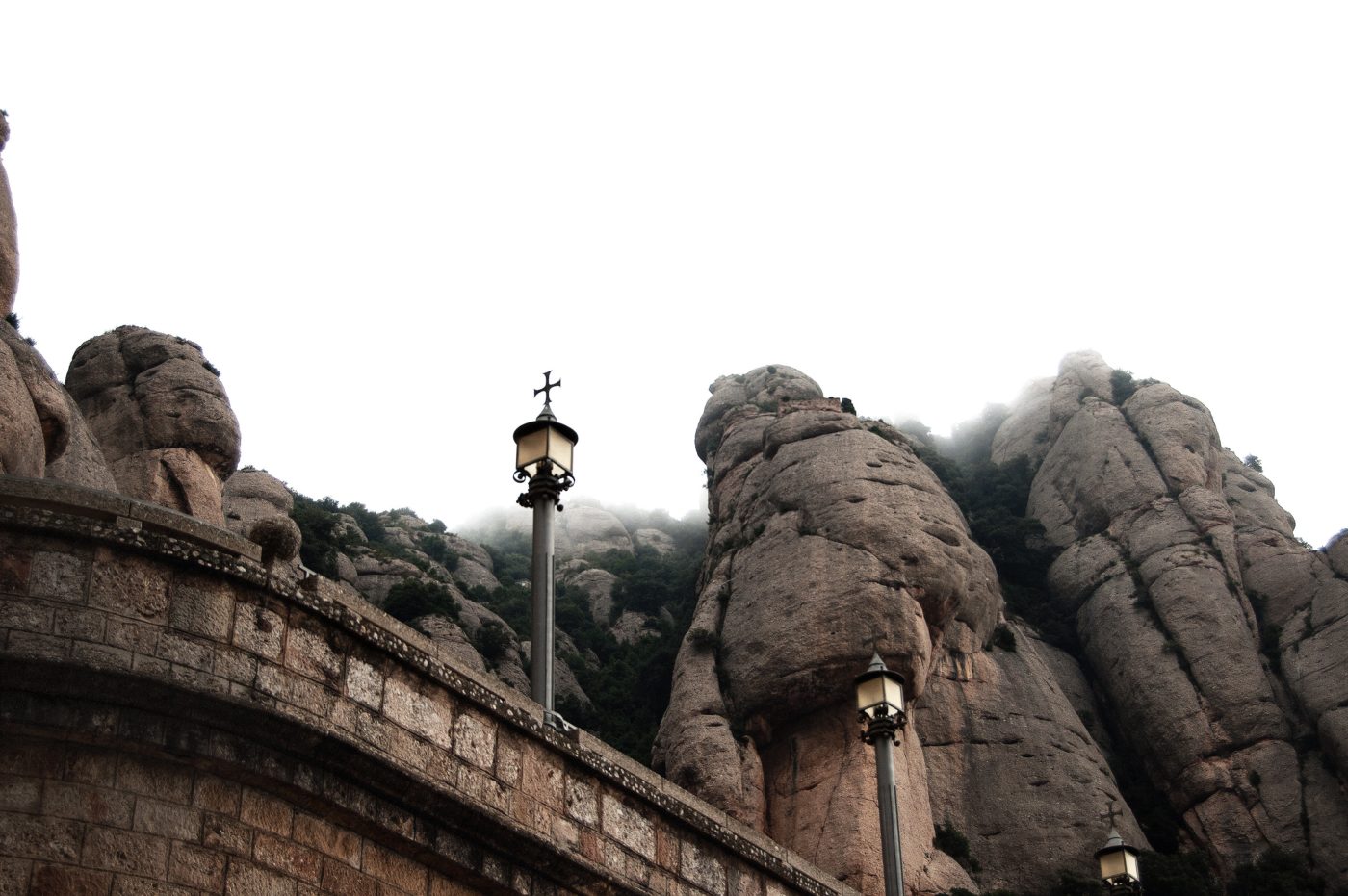 Photo by Ferran Feixas on Unsplash

A BIT OF HISTORY
Like almost every mountain, Montserrat came into existence millions of years ago, when the area still was a delta, that is, sea. This peculiar mountain originated through a slow erosion process that shaped the stone creating a very particular relief with whimsical shapes.
Did you know that many of its peaks are above 1000-meter height? Montserrat is a Nature Park that also hosts some wonders of architecture, such as the Basilica of Mother of God of Montserrat and the Benedictine monastery of Saint Mary of Montserrat, founded in 1025.
MYSTERIES AND CURIOSITIES
Legend has it that, around 880, during a few days some shepherds saw a light in the distance that was accompanied by a harmonious tune. Once Olesa's rector verified the facts, the bishop organized a visit and they discovered a cave with the image of the Virgin. They were never able to transport it due to its weight, so they understood it as her wish to stay there and therefore built a chapel. How does it sound to you? The mystery of Montserrat does not end here, though… Did you know that the Nazis believed that the Holy Grail was kept in this mountain?
Since then, the legend around the magic of the mountain has been growing. It is believed that it is the perfect place for UFO sighting and, in fact, a group of ufology enthusiasts gather every 11th of the month since 1977 at the a.k.a. "sighting esplanade" to try to sight UFOs.
WHAT TO DO IN MONTSERRAT?

The mountain of Montserrat is a must-visit that we highly recommend if you are visiting Barcelona. If offers a wide range of hiking activities and places to see, apart from open spaces and awesome sights.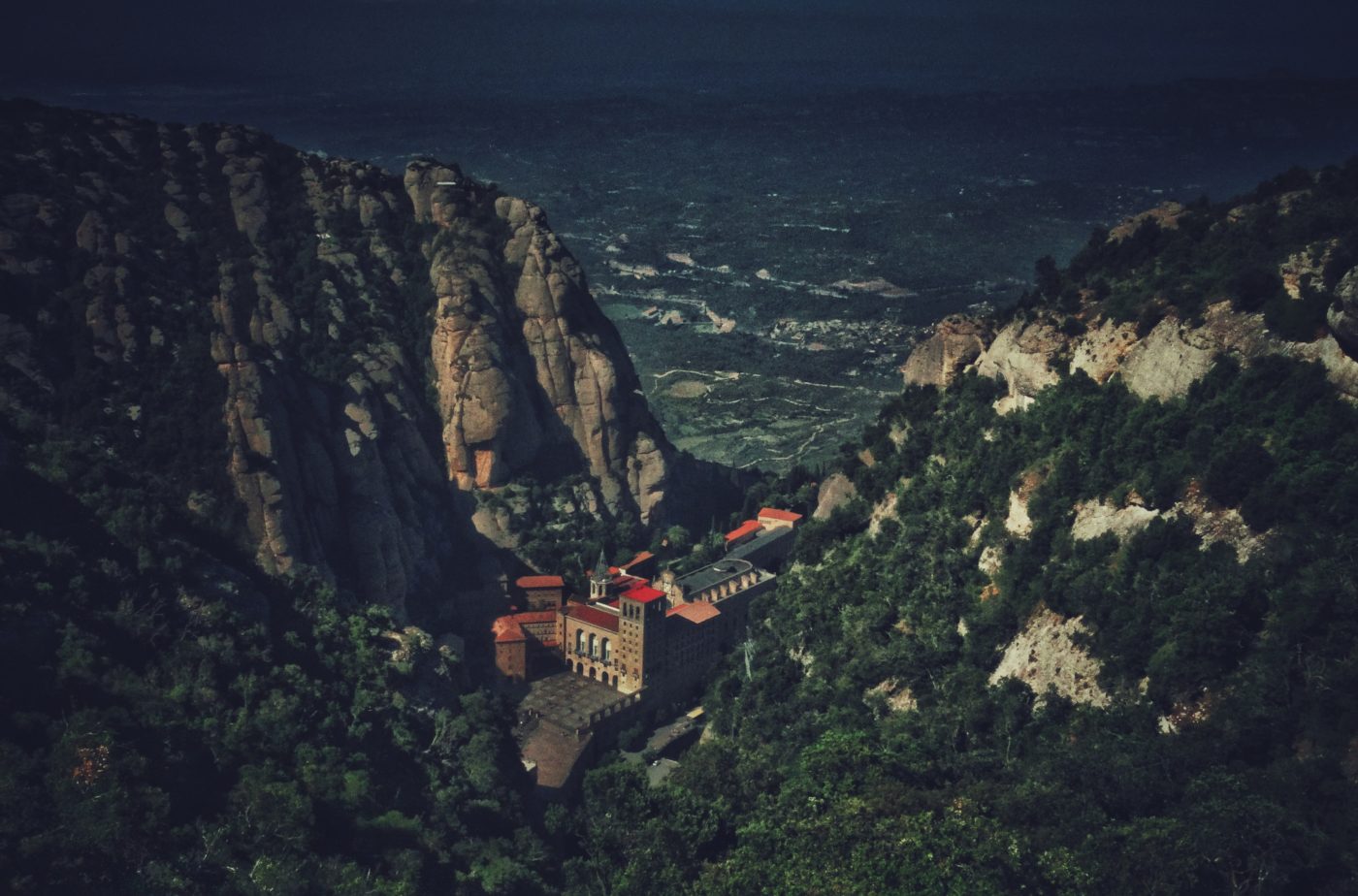 Photo by Lubomira Yovcheva on Unsplash

The monastery's basilica is one of the must-see. Dating from the 19th century, it hosts the figure of the Virgin of Montserrat, also called by Catalans 'La Moreneta'  "(the Dark one") in a friendly way.


The Monastery of Saint Mary is one of the main buildings of Montserrat. This peculiar architectural complex hosts various places of interest. Among them are the cloister, by Puig i Cadafalch, a library with 300.000 volumes and the Museum of Montserrat,  where you will find works by artists such as Picasso, Caravaggio, Rusiñol, Dalí and Tàpies, among others.
The Holy Cave of Montserrat dates from 1696 and 1705 and is the place where the statue of the Virgin was found. Currently, the chapel is a popular pilgrimage destination. To reach it, you need to get through a path caved in the mountain, to which there is access by the Holy Cave cable car. The trip may be a bit demanding for people with limited mobility. The Trans Montserrat ticket includes unlimited use of this cable car.
More information about how to get to Montserrat.

RECOMMENDED EXCURSIONS AND ROUTES THROUGH MONTSERRAT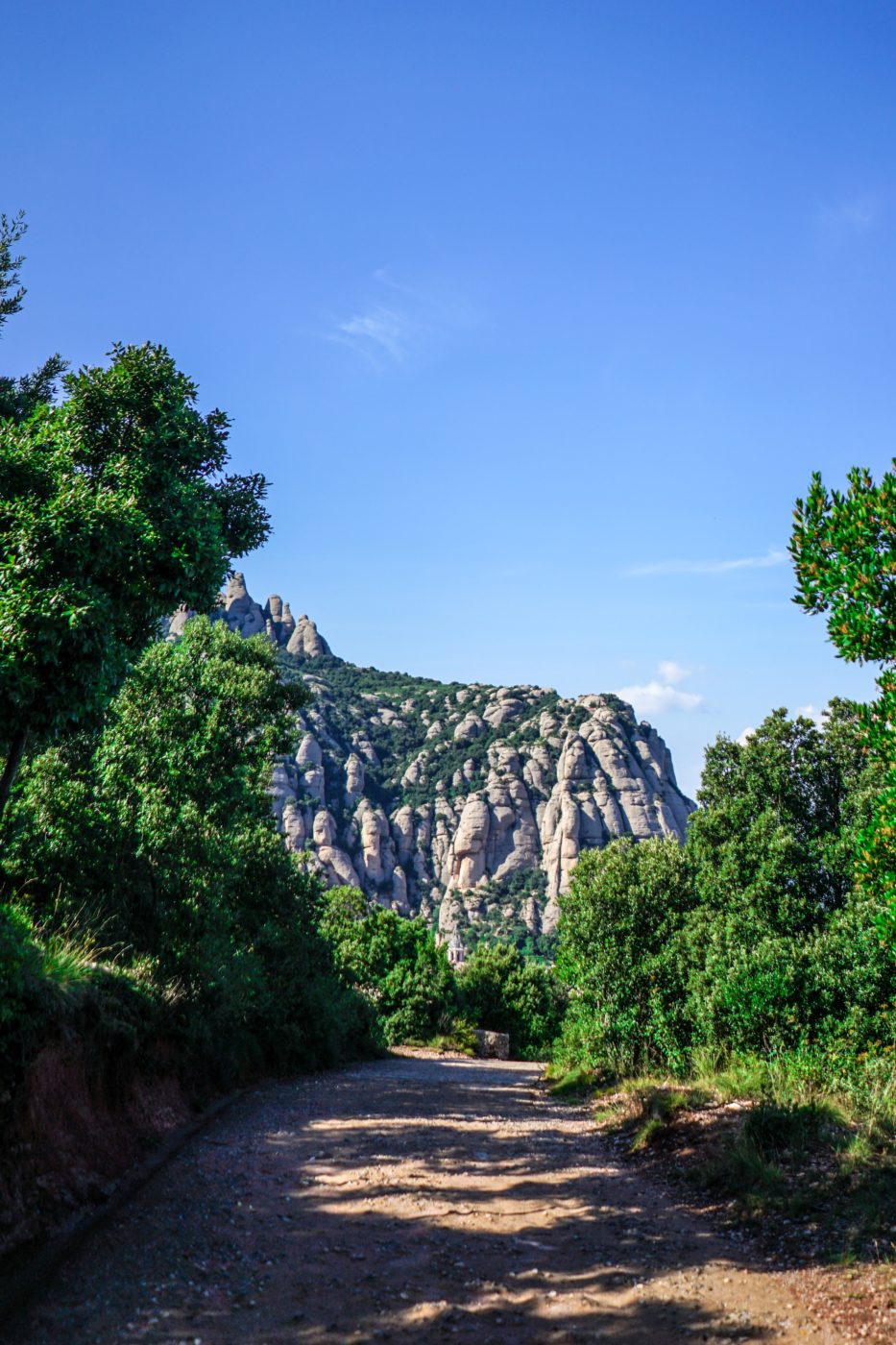 Photo by Fikri Rasyid on Unsplash
From the Monastery of Montserrat to Dels Degotalls
From the Monastery of Montserrat to the Holy CaveMore info and routes.
After so much mystery and so many trips, you deserve to rest as if you were at home. Book your accommodation at Hostemplo now! And remember that if you book through our web, you'll have breakfast included during your whole stay! What are you waiting for?