Do you like to dress up? Today we will talk about Carnival at Hostemplo; have you heard much about this celebration? We will give you some tips to celebrate Carnival in Barcelona…and also in Sitges!
This year, Carnival – carnestoltes in Catalan-, takes place between February 23rd and March 1st. But, do you know where it comes from? Some people believe that this feast is linked with the Christian calendar, taken as a period of excess just before Lent starts. The expansion of Christians may have brought this tradition to America, where it turned colorful and got the beat thanks to local traditions. Some scholars and experts report an older origin of the tradition, specifically in Egypt times; some others date it at the apogee times of the Roman Empire. Which one would you go for?
As you may know, Carnival is popular around the world for its light, its magic and, above all, its colors in Latin-American countries. In Italy, it is popular for its masks and the elegance with which it is celebrated in towns like Venice or Florence. But, did you know that one of the best carnivals in the world takes place very close to Barcelona? Yes, Sitges is part of the top 10 places to celebrate carnival in the world, according to La Vanguardia. Would you like to find out more about it?
SITGES CARNIVAL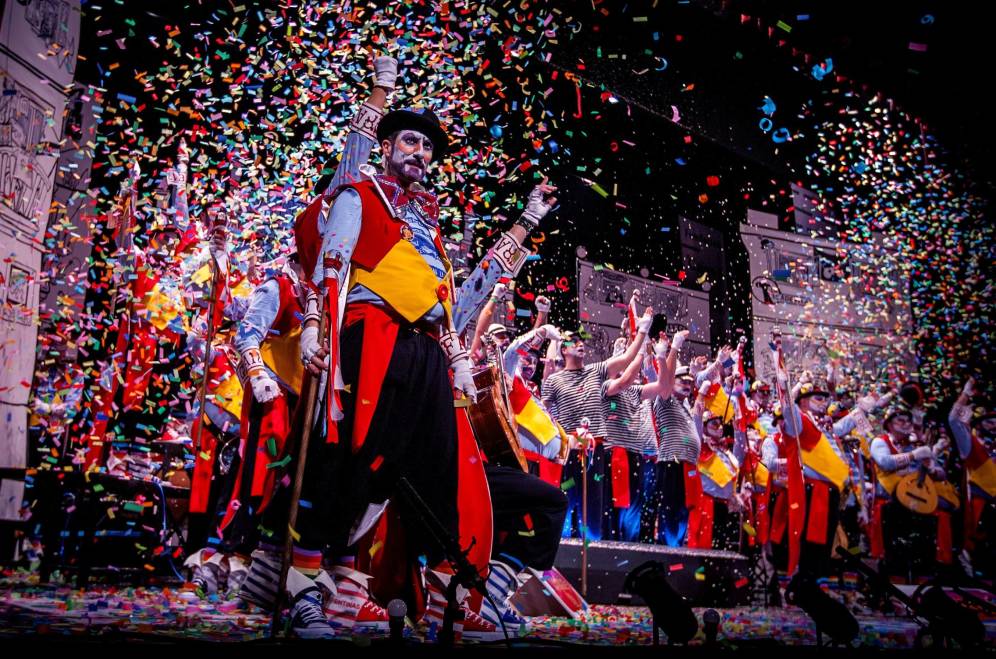 Sitges carnival celebrations start on Thursday, what we call 'dijous llarder', in Catalan to name fat or dirty Thursday (Thursday before Lent), and finish on Ash Wednesday.
The feast starts with the arrival of "their Majesties" the King and Queen of the Carnival to the town hall, and last a whole week. The reading of the Pericot –a satiric speech-, is the starting point of a celebration that, following the tradition, claims the motto Per Carnaval tot s'hi val! (During Carnival everything is allowed).
What to do in Sitges during Carnival?
Join the

Rúa de la Disbauxa ("debauchery parade" in Catalan). It usually takes place on the night of Carnival Sunday, with around 50 carriages participating; is it awesome!
Enjoy the popular Xatonadas

. 

A simple and delicious dish, typical from the Penedés and Garraf areas.
Children's Parades: the youngest ones also count on their moment of importance; these parades take place in the afternoon, on carnival Tuesday and Sunday.
Extermination Parade: this is the most representative event of Sitges Carnival and takes place on the night of Carnival Tuesday.
The Tequereque Party: on Saturday evening there is a Batucada around the old town of Sitges with music, until they pick up their flag, leading up to the parades of Sunday and Tuesday.
The burial: The burial of the sardine takes place with sunset on Ash Wednesday and sets the end of the Carnestoltes celebrations, usually with a predicot (sermon) followed by fireworks and the incineration of the King Carnestoltes.
Apart from our recommendations, you can also have a look at the festival program to make sure you don't miss any events.
Interested? If yes, let us show you how to get to Sitges from Barcelona?
We recommend you to take the train and enjoy a gorgeous journey through Garraf coast of about 25-35 minutes (depending on your departure station, Sants is the closest one). Trains have ongoing service; you can get on every 10 minutes! But that's not the only way to get to Sitges, you may also go by car, taxi, bus y… ¡by boat!
CARNIVAL IN BARCELONA
If your plan is to stay in Barcelona to celebrate Carnival, these are our suggestions for Carnival in Barcelona!
Gastronomy: You must taste the botifarra d'ou and the coca de llardons (egg sausage and pork rinds cake)! Find out here the most typical dishes for these days. You'll be able to find them in almost every restaurant during these days.
Ruas de carnival (Carnival Parade), every district in Barcelona has its own parade! You can check all of them here.
Don't miss anything! Here you have the program and special events per day and time .
Will you miss it? And after all those parades and glitter, you'll deserve a good rest. Still deciding where to sleep? Book your room at Hostemplo from our web and you will get free breakfast during all your stay! We look forward to seeing you 🙂