Yes, it looks like the snow is here at last! This year it has started to snow a bit later than usual. We take the opportunity of the first snows and the Snow World Day to share with you winter activities available near Barcelona.
And if you want to go skiing… Check our article from last year! There you will find the main ski resorts close to Barcelona.
Snowshoes:
If don't usually go skiing or snowboarding, this might be of your interest.  Snowshoes are fun and entertaining for the whole family, as it does not require to be extremely fit, you set your own pace.
Where to practice snowshoes near Barcelona?
Segway on the snow:
Just as you read it! Modernity – or extreme laziness- has arrived to the snow world. Now, the popular segways have evolved and can take you through snowed forests
Where to drive a Segway in the snow? La Molina-FGC Turisme i Muntanya
Under-ice scuba diving: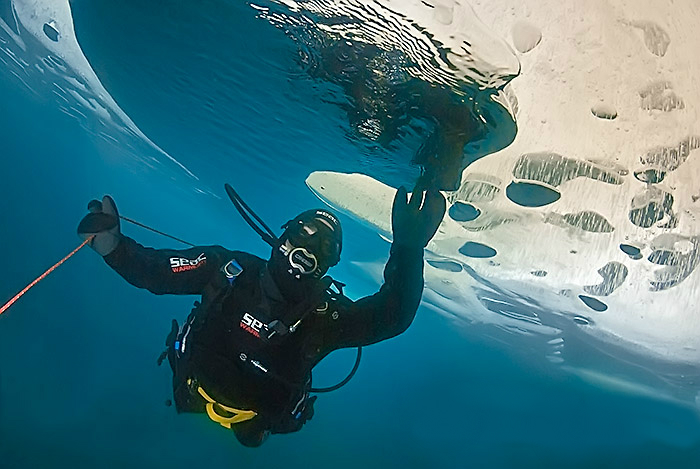 And we go from the simplest plans to the most complicated ones. As you imagine, no beginners accepted here. If you want to go scuba diving in high mountain lakes, you must have a scuba diving certificate already. This plan is not suitable for cold-blooded ones! Dive into the deep and freezing water and discover a fascinating and unkown environment under an ice layer.
Where to dive under ice?  Vall de Núria-FGC Turisme i Muntanya
Hot-air balloon: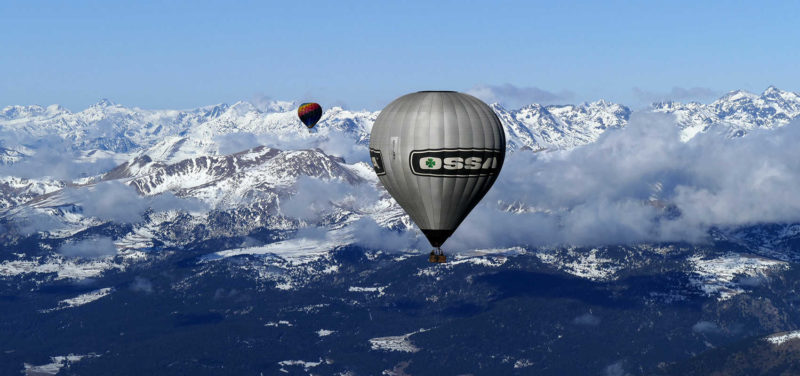 Want a quieter plan? Gazing at the snow from above and being taken aback with awesome sights full of calm. Not suitable for those suffering from dizziness! There are various bases spread around the Catalan Pyrenees that offer flights for beginners or crossing journeys. When landing, there will be a proper mountain breakfast plus a glass of cava awaiting you. Are you up for it?
Where? Globus Kon-Tiki.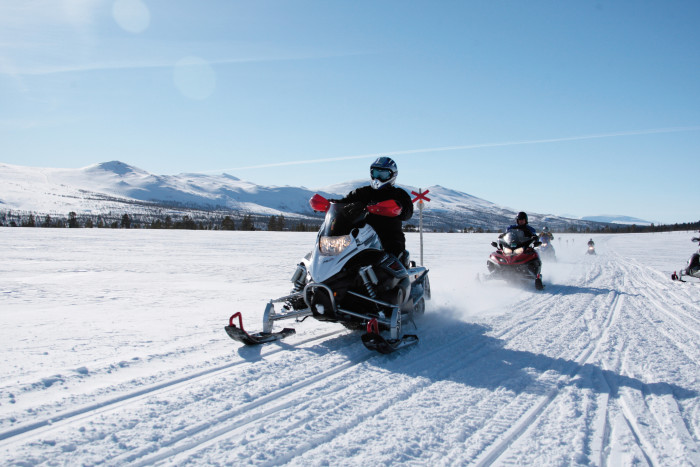 Snow bikes:
Ready to surf on the snow? Yes, this is the perfect plan to go on a snow bike without being recued. The ski resorts at  La Molina-FGC Turisme i Muntanya and Val d'Aran offer various excursions to learn how to drive a snow bike and enjoy it in a safe way.
Ok, ok, that's great, but you still want to go skiing? Check our post with the main ski resorts of Catalonia.
And, after all this plans… you deserve a reward! When you get to Hostemplo, you will have your room/suite/apartment ready and will enjoy a good rest and an even better breakfast. What? Haven't you booked yet? Go ahead now!